Every sound effects user is different. The PSE Client Spotlight Series provides examples of how Pro Sound Effects works with individual clients to provide customized, multi-faceted sound effects solutions based on their unique circumstances.
This installment of the Client Spotlight Series again features one of our premiere education clients, and longtime friend to Pro Sound Effects, Eric Kuehnl from Foothill College in Los Altos Hills, CA. Eric, among many things, is an instructor in Foothill's Music Technology program, which boasts over 40 classes offered, both on campus and online, in Music, Composition, Sound Design, and Game Audio to name a few. Let's learn a bit more about what Eric's up to over there and how the PSE library is giving them a boost.
Program Name: Foothill College Music Technology
Website: www.foothill.edu/musictechnology
Courses Offered: MUS67 - Composing & Producing Electronic Music, MUS81B - Sound Design for Film & Video, MUS81F - Music Video Production, MUS81J - Surround Sound Production, MUS82E - Pro Tools 210P: Post Production Techniques, MUS84A - Introduction to Game Audio, MUS84B - Advanced Sound Design for Games, MUS84C - Music Composition for Games
# of Students: 450+
Software and systems used: Avid Pro Tools, Apple Logic Pro X, Ableton Live, Avid Media Composer, Avid Sibelius, Propellerhead Reason, NetMix Pro, FMOD Studio, Unity3D, Unreal Engine
Me: What types of productions are you and your students working on, and how do sound effects come into play?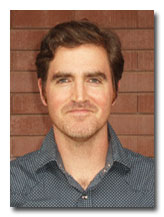 EK: Students work on a variety of projects depending on the course. Sound Design for Film & Video students complete a number of short film projects where they begin from silence and create a complete soundtrack: Foley, Backgrounds, Hard FX, Vehicles, and even ADR. They can use the DAW of their choice, but they pull the majority of the raw sound assets from our PSE library, and then edit, layer, and process the sounds to achieve something unique.
The Game Audio students typically work on a single large game project for each of our three courses. Most of the game sound design happens in Pro Tools, again using our PSE library for raw assets. Then they either implement the sounds directly in Unity or, in the more advanced classes, using FMOD Studio in conjunction with either Unity or Unreal.
Me: What are some of the biggest challenges that your students face?
EK: In the beginning, it was very frustrating to watch students sift through a lot of useless sounds using free online resources. They would struggle to complete even the most basic sound design project because they were wasting so much time trying to find something that worked. And, although we do teach students to record their own sounds, it's just not practical to record proprietary sounds for things like weapons, explosions, and vehicles!
Once we got the Hybrid Library, students were able to focus on the task at hand, rather than wasting time trying to find useable assets. The depth and quality of the library is really impressive. In addition, having access to an awesome sounding library of sound effects really helps students to understand the type of quality that is expected in a professional production environment.
Me: That's what I like to hear! Any other thoughts?
EK: When I started here at Foothill, I really wanted to bring a professional production workflow to the film and game programs. My first call was to PSE to find out what kind of academic licensing bundles were available. It turned out the Hybrid Library offered the perfect balance of depth and affordability. And the annual payment structure was essential to fitting the cost into our modest budget. It's really not an exaggeration to say that these programs were built around our relationship with PSE.
---
Thanks so much to Eric and Foothill College for participating. For licensing questions and inquiries, you can reach me at jeremy@prosoundeffects.com, or (646) 706-7728 x10.
Note: Freelancers can now purchase the Hybrid Library at $1,500 (reg. $3,495) until December 31 through our Freelancer Program! Apply at prosoundeffects.com/freelancer.
Be sure to keep up with Pro Sound Effects on Twitter, Facebook, & LinkedIn for user stories, industry news, library releases, & more!