by Matt Yocum
Exploring the elements necessary to create compelling & effective horror soundtracks.
One of the most sonically creative genres of entertainment is horror, and the experience is enriched with the addition of captivating sound design. With the use contrast and cutting with rhythm to construct tension and release, there are dozens, if not hundreds, of ways to creating enticing sound design to spark fear within your audience.
In the most in-depth tutorial for Pro Sound Effects yet, sound artist Matt Yocum (Pet Sematary, The Cloverfield Paradox) demonstrates the creation of a horror soundscape step by step, beginning with layering ambiences and hitting pivotal scene cuts. By providing insight into his workflow and personal tools, everyone can gain inspiration from this detailed 98-minute session.
"There is no rule book... a lot of it is experimentation and just trying new things – a lot of the time, it helps me to think about things that are metaphorically related."
Illustrating the creative use of sound effects exclusively from the CORE 2 Standard library bundle, Matt manipulates the inspiring source material using tools like Sountoys' Crystalizer, Serato's Pitch n' Time, reFuse Software's Lowender, and Zynaptiq's Wormhole into one-of-a-kind designed elements to create suspense and terror. However, he also points out that plug-ins are just tools to help you get where you're going, and to remember that sound design is "more about the care you take to shape a scene, than it is about the specific plugins you're using to achieve it."
---

Looking for cinematic sound effects to accelerate your workflow and creativity?
Stay creative and deliver professional quality on every project with CORE 2. Bundle and save on our highest quality sound library bundles to empower your sonic storytelling. Comprehensive curated collections from award-winners and world-class recordists means you'll find what you need, right when you need it.
---
Here are some tips that Matt mentions:
Ask about your director's vision.
Just because you have an idea for a certain scene doesn't mean the director doesn't have a vision for it already. Ask important questions such as:
What is happening in this scene?

What is the director trying to tell viewers with this scene?

What does/doesn't the audience know?
Communicate with your team.
Whether you are working on a large team with a sound supervisor who will oversee communication between you and the composer and director, or whether you will need to interface with the composer yourself, it is imperative you are working together to shape the sound of the film. Once the sound design and music cues are combined, you don't want two different ideas fighting with one another in the soundtrack.
Remember to layer!
Be sure to include sound effects from all areas of the frequency spectrum since your listeners might not be listening back in ideal sound conditions and may miss some elements of your design which can be out of range of their headphones or speakers. Matt loves using the deep bass-y hits from the Colossal library.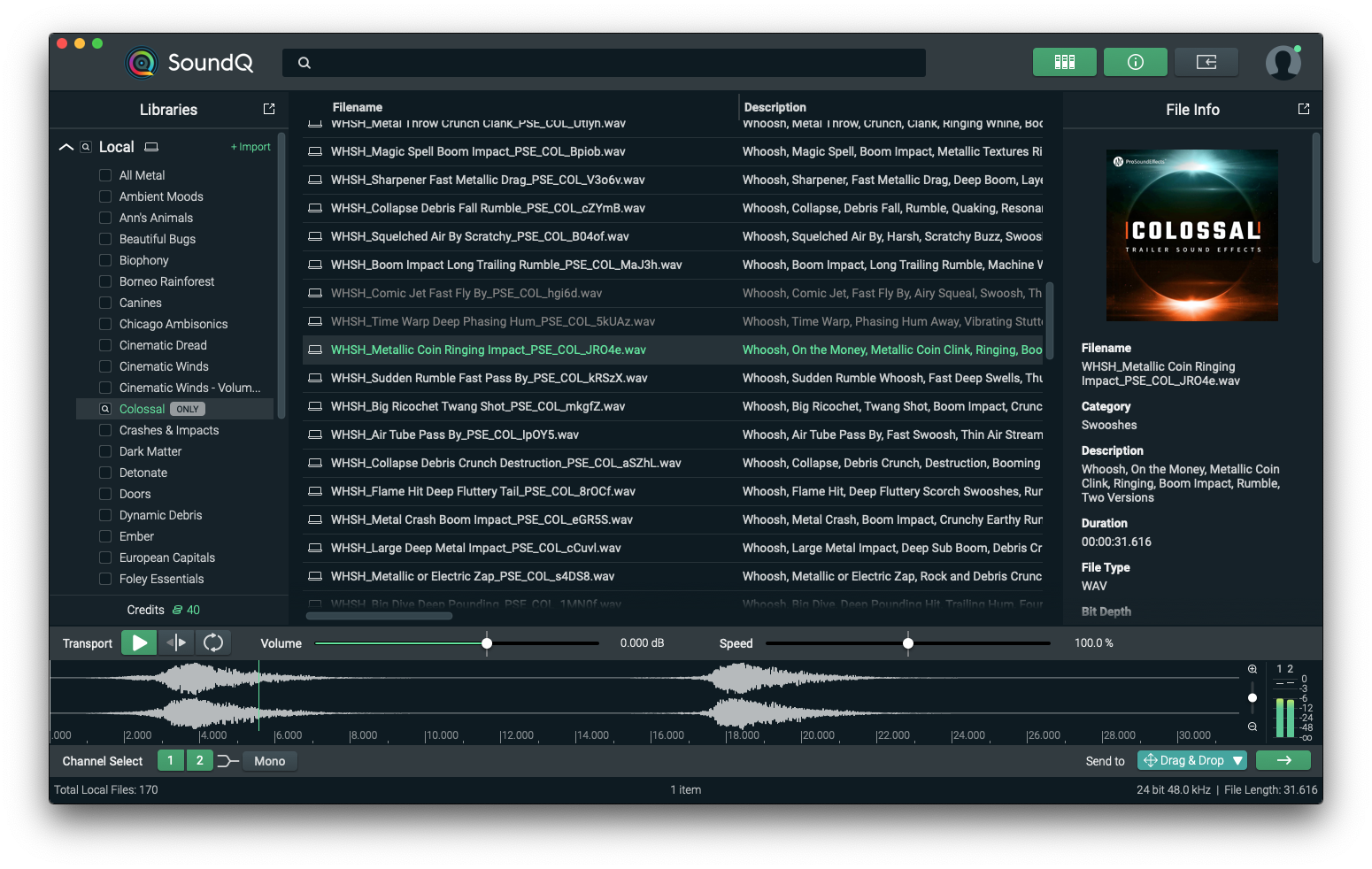 As always, Matt mentions the ProTools Keyboard shortcuts he uses in real time throughout his video so viewers can keep up. You can read about his favorites on his previous blog post Top 6 Pro Tools Shortcuts to Streamline your Sound Editing Workflow.
---

Matt Yocum is a freelance sound designer based out of Los Angeles.

Follow Matt:
mattyocumsound.com
IMDb