by Maddy Kong

Explore the six latest exclusive specialty libraries from our world-class network of recordists.

Refresh your sonic palette, find creative inspiration, and keep your personal collection up-to-date with these all-new specialty library releases from Pro Sound Effects. Listen to the audio demo for each library below!
---

High-quality dog sound effects are a sound editor's best friend.
Energize your scenes and designs with the Canines sound effects library – featuring 10 different dog breeds including Golden Retriever, Corgi, Black Labrador, Bulldog, German Shepherd, Terriers and more. Pristinely captured in 192kHz, these high-resolution growls, yelps and howls allow full creative control for pitching and processing – perfect for creature sound design.
---

Boost your driving sequences with accelerations, pass-bys, engine idles and exhausts.
Wu Collection: Polaris Sportsman ATV was captured by recordist Watson Wu while driving the vehicle (don't try this at home!). These quad bike sound effects were recorded with extreme precision so you're covered from all angles, maneuvers, and velocities. Use them for any all-terrain vehicle, dirtbike, engine sweetener, or pitch and process the clean recordings for motors of all kinds.
---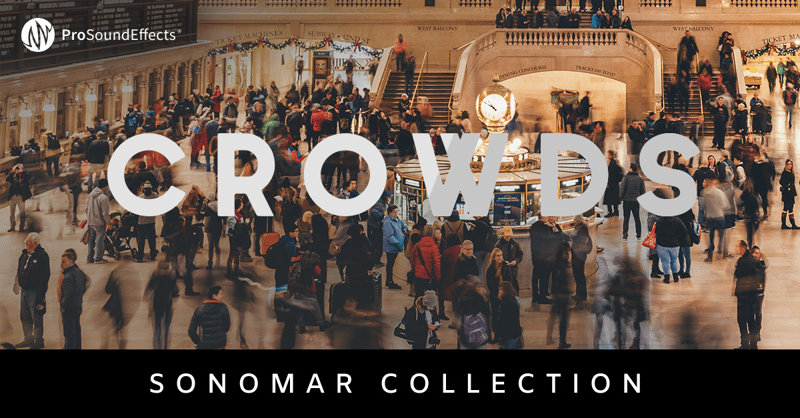 Add life to your scenes with walla and voices from around the globe.
Sonomar Collection: Crowds is a collection of sound effects from around the globe, including France, Canada, USA, Egypt, and England. Add life to your projects with crowd sound effects of varying sizes and multiple languages. Fill your scenes with vibrant crowd recordings both interior and exterior including group chatter from bars, restaurants, schools, cafes, and markets. Drag and drop these authentic ambiences right into your projects with a diverse range of voices and backgrounds
---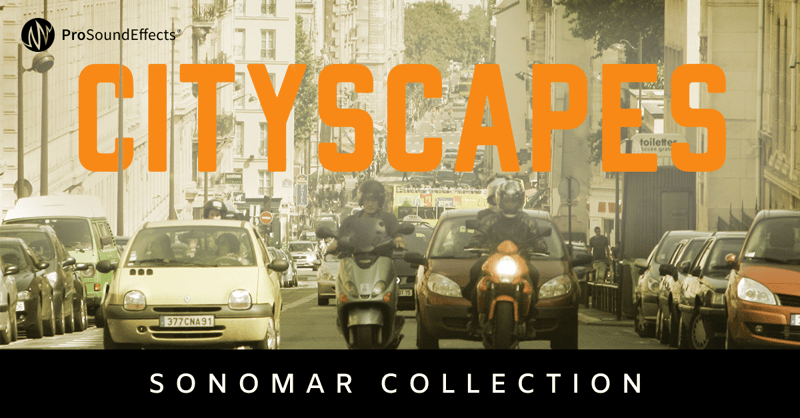 Set the scene for your cities with diverse, pristine urban soundscapes.
Sonomar Collection: Cityscapes features high quality urban soundscapes recorded all over the globe, from Paris, Quebec and New Orleans to Prague, California, Bucharest, Egypt and more. Design the sonic world of any city imaginable with pedestrian walla in many languages, bird calls from various types of birds, traffic from vehicles around the world, crowded streets, quiet alleys, lush urban parks, rumbling industries, bustling markets and more.
---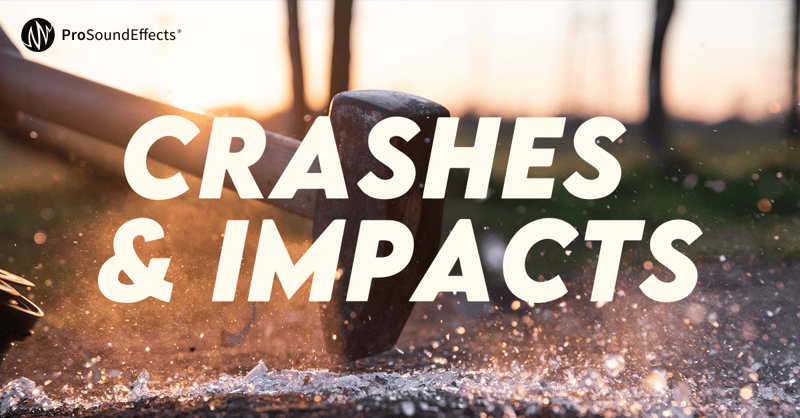 Channel the sounds of destruction with clatters, smashes, scrapes and shatters.
Crashes & Impacts features junkyard sound effects to add intensity to your scenes. Clean and punchy recordings of materials including glass, metal, wood and plastic help you boost your designs with thuds, breaks, clangs and creaks.
---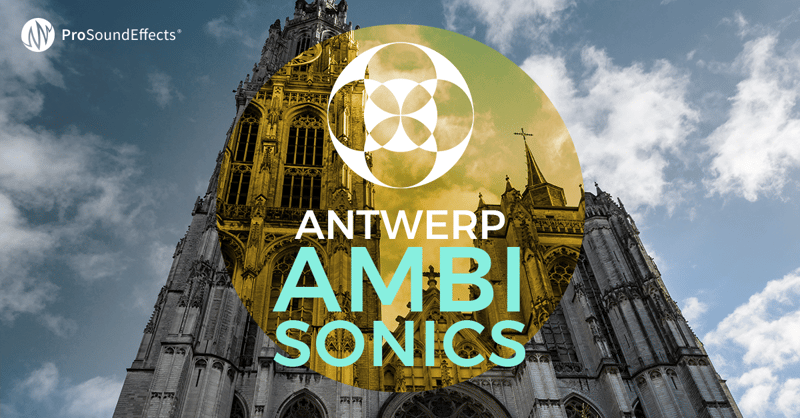 Colorful, immersive city ambiences from Belgium.
Antwerp Ambisonics is a collection of 39 city ambisonic recordings captured throughout the vibrant soundscape of Antwerp, Belgium. Enliven cities, villages and towns in your projects with characteristic narrow streets, church bells, alleyways and more