by Jamie Bishop
Read our interview with the accomplished sound recordist, and explore sound effects libraries in the Wu Collection.
We are excited to announce our partnership with Watson Wu – award-winning sound recordist and sound effects producer on projects such as Baby Driver and Borderlands 3. New exclusive sound libraries recorded with Watson's expertise will be released via Pro Sound Effects under the Wu Collection.
Read our interview below to learn about his background and approach to sound recording, and stay tuned for more inspiring, high-quality sound libraries in the Wu Collection to come.


---
The first release of our collaboration is available now – Wu Collection: Polaris Sportsman ATV is a comprehensive four-wheeler vehicle workup pristinely recorded from a variety of perspectives, both onboard and offboard. Boost your driving sequences with accelerations, pass-bys, engine idles, exhaust, horn honks, gear shifts and more.
---

For those who don't already know you — Who are you and what's your background?
My name is Watson Wu and I am an American Sound Designer and Sound Effects Recording Artist. My background is music composition, music education, and music performance in classical, electronic, and rock genres. A long time ago while writing music for a game, the client asked if I can design sound effects. I tried, succeeded, and loved it. It was because I was quite dissatisfied with the not-so-great sound libraries in the marketplace which lead me to record my own to work with.
My specialty is recording extremely LOUD sounds like gunshots, explosives, race cars, aircraft, 90,000+ stadium size crowds, etc.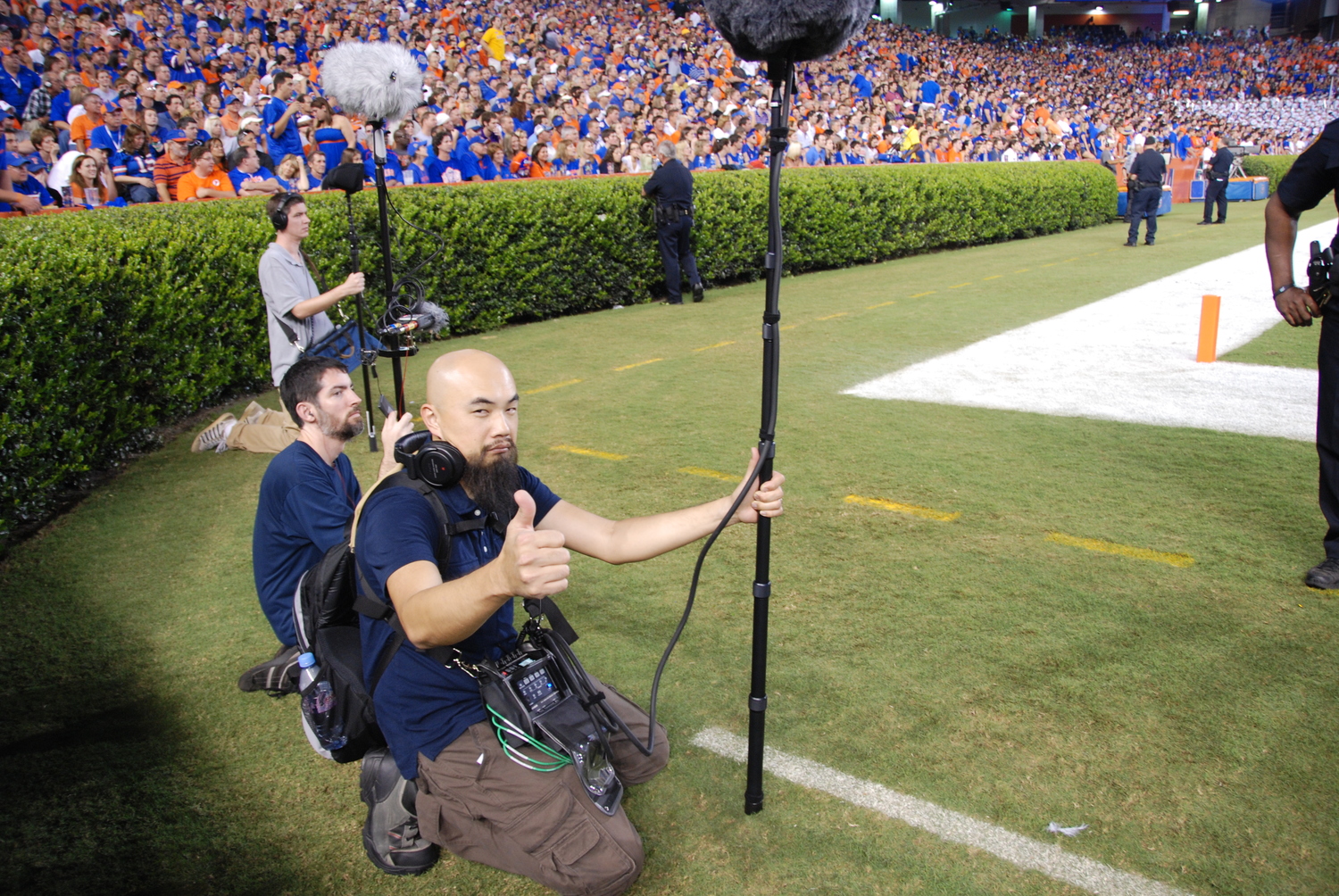 What's your philosophy in regards to sound recording?
My philosophy in sound recording is to over-record. Over-record means to use as many channels and as many perspectives as possible. With the low cost of memory cards and high capacity batteries, there's no excuse not to keep rolling.
What's your technical approach to recording?
I'm a huge fan of using MS (Mid-Side) microphones. MS will give me the options of using the Mid (mono) or a mix of Mid and Side to mix in stereo. When available, I'll also record in Ambisonics format. The Ambisonic plugin will let me rotate, tilt, or focus on a subject, etc. The sound field can be mixed into stereo, 5.1 or 7.1 sound formats.
Do you have any interesting (or crazy) stories from recording sessions?
Years ago, I was hired to work on Planet Coaster game. My task was to capture sounds of various roller coasters from rider and bystander perspectives. One crazy fast ride spun around which made me a bit nervous. It had already been many years since I've experienced anything like that. After summing up the courage to get on the ride, the recorder kept shutting off! After a few failed rounds I finally decided to reach for my backup recorder. During the process of taking my field recorder out of the audio bag is when I found out that the external battery was partially disconnected. I surmised it was due to the high amount of G force causing this issue. To fix this problem I shoved in a small towel so that the battery would not have any room to bulge no matter how much force was applied. After that I had to ride ... cough cough ... I mean record the coaster, 7 more times.
---
Available Now — Wu Collection: Polaris Sportsman ATV