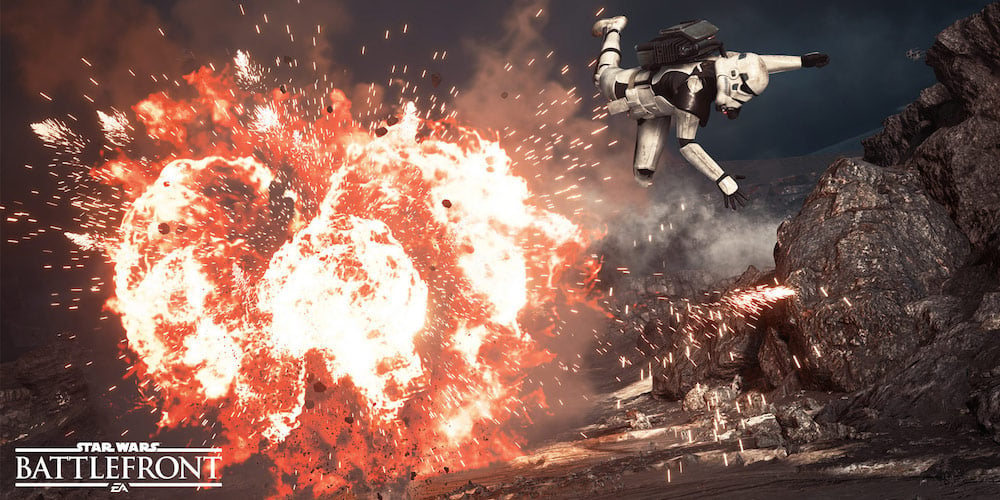 Last month, PSE-Client EA DICE posted the first installment of Sounds of Star Wars Battlefront - a new blog series in which the sound design team shares stories behind some of their favorite sounds in the game, Star Wars Battlefront.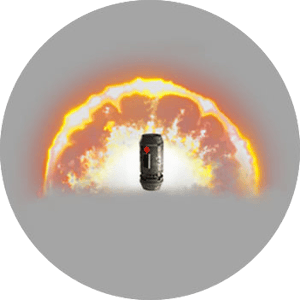 Part I of the series features sound designer, David Jegutidse, discussing the creation process for the sound of the Thermal Imploder - a weapon that compresses and heats the surrounding atmosphere, creating a vacuum that produces a violent implosion within a massive radius - which the internet has called the "dubstep grenade."
Methods and tools used include Ben Minto's (EA DICE Audio Director) modular analog synth, audio stems of Star Wars: Episode II: Attack of the Clones, recordings of metal-spring door stoppers, VFX tricks and more.
In addition to DICE's inventive design techniques, Jegutidse mentions the layering of explosion sounds, distant heavy construction machinery, and lead-ins made from tank shell flybys, fighter jets, engine windups and more. Enter the Pro Sound Effects Master Library - used by EA as a creative resource to produce sounds for their games both complex and commonplace.
Read Sounds of Star Wars Battlefront: Part I below, then check out Part II and Part III. And be sure to keep an eye out for the rest of the series!

Follow PSE on Twitter, Facebook, and LinkedIn to keep up with special offers, library releases, industry news & more!