by Douglas Price

Go behind the scenes and into the evolution of our new CORE Bundles.
Our goal has always been to deliver the best value in the market for our libraries and software.
3 years ago, we promised ourselves and our customers that we would raise the bar for sound quality even higher and take our metadata to the next level. We committed to expand the sonic spectrum - to deepen our depth and broaden our breadth - with exclusive libraries we developed with Oscar®-winners (Odyssey Collection, King Collection), masterful recordists (Cinematic Winds, Useful Interface, Bengal Tiger), and new school sound designers.
1 year ago, we stepped up our promise - to deliver the highest quality user experience by investing in developing Search, our library workflow software, which we just released in June!
And now, after years of focus and dedication, I can truly say that with CORE, we have delivered on next level quality and lifetime value for any creator who cares about sound.


---
Accelerate your workflow and creativity with CORE Bundles – our highest quality libraries at the best prices ever.
---
Our goal in developing CORE was to show you our very best, to level up on our purpose to:
Empower Creators to Deliver Their Best Sound On Any Project
We also wanted to provide our best value, so with CORE we took this purpose a step further to:
Empower Creators to Deliver Their Best Sound On Any Project at the Best Prices Ever
In the end, we designed multiple CORE bundle options to accommodate any need and integrated a flexible payment system so even those just venturing out in the sonic arts can get started. With the launch of CORE library bundles, you have the opportunity to save up to 64% off stand alone regular pricing.
All CORE Library Bundles come with features designed to help you:
Create Your Highest Quality with Our Highest Quality Libraries
To prepare a delicious Michelin-star grade meal, it takes high-quality ingredients. Similarly, to deliver your best sound, it takes high-quality sonic resources.
Over the past 3 years, we have focused on developing at the next level, with the most exclusive libraries possible from Academy-Award® winners like Richard King and Mark Mangini, masters of the craft like Ann Kroeber, and world-class, passionate recordists like Chris Diebold, Sonomar and many others. In total, we have released 7 General Libraries and over 30 Specialty Libraries totaling more than 110,000 sounds – spanning the sonic spectrum with further depth, breadth, diversity, and utility. CORE Library Bundles represent our very best.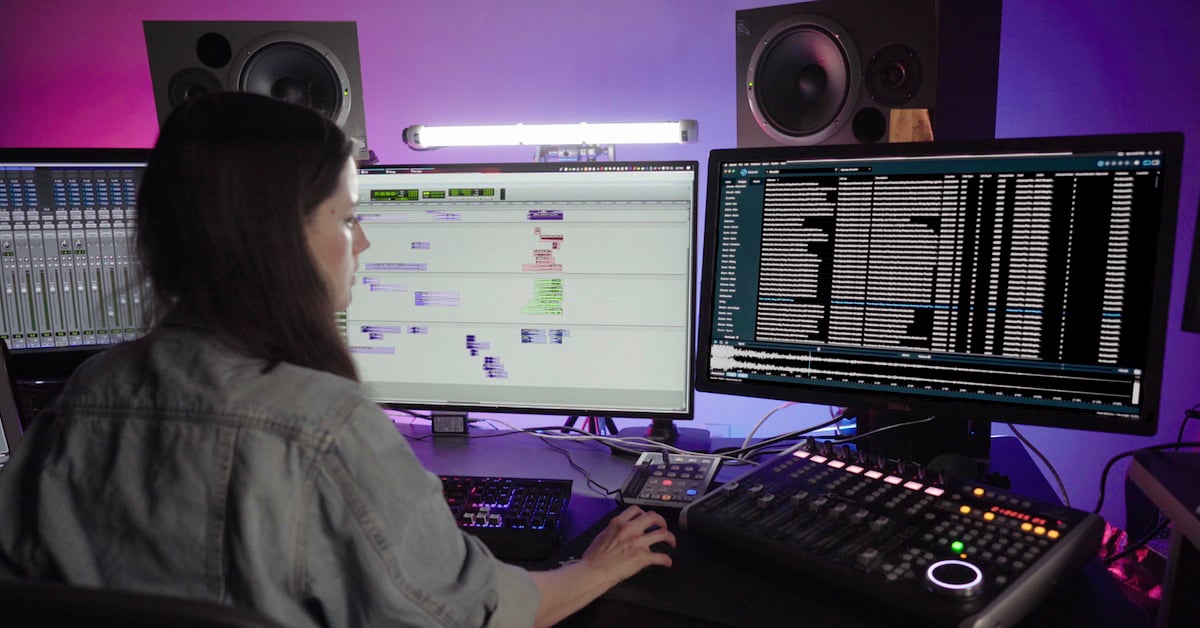 Be More Organized & Deliver Faster Than Ever with Search Software
CORE comes with Search, so you are organized out of the box to quickly find, audition and spot into your DAW or NLE. You can even use Search to database your own sounds and any other library.
Provide Insurance that You Have Any Sound You Need Right When You Need It
If you can't find it in your CORE Library, use the Download Pass to cherrypick and download from over 300,000 sounds online.
Get On Board with Our Best Prices Ever!
If you are new to Pro Sound Effects, CORE is your best place to start.
If you are an existing customer, we have special CORE upgrade offers for you!
If you are a multi-user Team, Company or School, we'll set you up properly - click here for more info.
Lastly, from the whole Team here at PSE, we want to thank you all for supporting our efforts to truly empower all creators with the tools they need to deliver their best sound every time.
---


Article by Douglas Price
Pro Sound Effects, Founder & President
---