by Dante Fumo
Partnership gives students easy access to a complete sound effects and music solution while streamlining workflow and operations.
With the goal of empowering students with professional-quality resources, Savannah College of Art and Design (SCAD) recently partnered with Pro Sound Effects (PSE). Students enrolled in the school's Sound Design program now have access to Pro Sound Effects' vast library of world-class sound and music assets via SoundQ - PSE's sound library software.
Formerly a part of the Film department, SCAD's Sound Design program was established in the year 2000 to provide an audio-focused education encompassing sound for film, television, animation, video games, and other media. Currently enrolling 200 undergraduate and graduate students, the department consists of eight faculty, including Professor of Sound Design, Robin Beauchamp, who helped create the program.
"We started exploring the idea in 2000, when we were a minor in the film department," said Beauchamp. "I met with the Financial Vice President at the time, and my thought was, 'Why don't we create a sound program that includes video games, TV, film, and animation, and doesn't rely on the film department for budget and course development?' We quickly realized there wasn't any sound design program in the world."
SCAD's Sound Design program has continued to grow throughout the past 20 years, and so has sound design technology. To provide students with access to the highest-quality resources and cutting-edge tools in the industry, and to keep the program itself running efficiently, Beauchamp's responsibilities include maintaining a comprehensive sound effects and production music database system.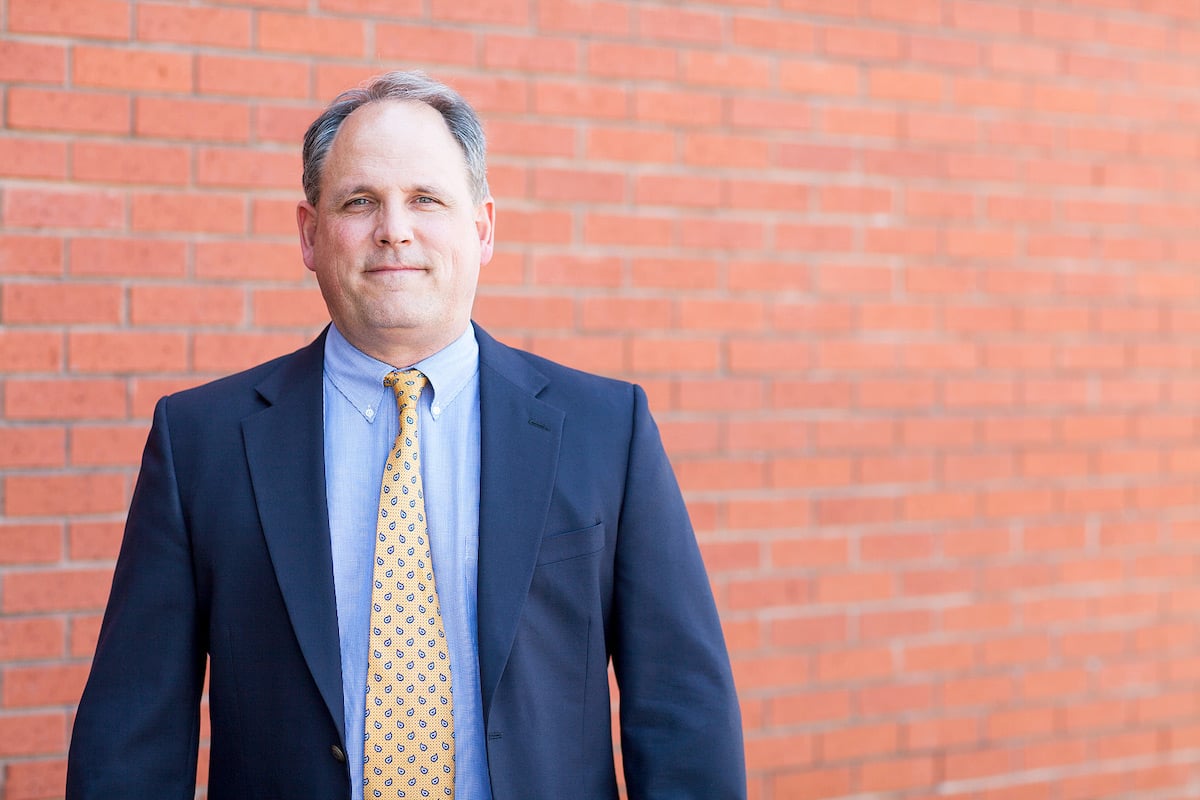 Robin Beauchamp, Professor of Sound Design at SCAD
Growing Pains
Prior to partnering with Pro Sound Effects, SCAD spent around $250,000 acquiring sound effects libraries from various retailers over 15 years. This massive collection has proved an indispensable resource for students, but in order to manage all of those assets efficiently, the Sound Design program also had to purchase dozens of licenses for a sophisticated sound library management software.
"We had been using another sound management program for many years which was good but very expensive," Beauchamp explained. "As we grew, the program was acquiring sound effects libraries with a fairly substantial budget of around $20,000 each year for about 15 years. We used this software to manage that growing sound effects library as well as production music libraries."
The system worked well enough until the time came to upgrade to a new software version. Without an easy upgrade path or discount plan, Beauchamp had to start all over by re-purchasing dozens of copies at full price in order to keep the growing department up-to-date.
"About a decade ago, our software provider did a major upgrade, but they didn't have an upgrade path, so we had to buy it all over again," added Beauchamp. "We had about 70 licenses, so that was quite substantial. And this year, there's another new version for 64-bit systems, so we were looking at something like that all over again, only now it's around a thousand a year and we have 80 or 90 new licenses."
---
Get up to 1 year of free sound effects and music for your program.
Empower your students to create without limits.
---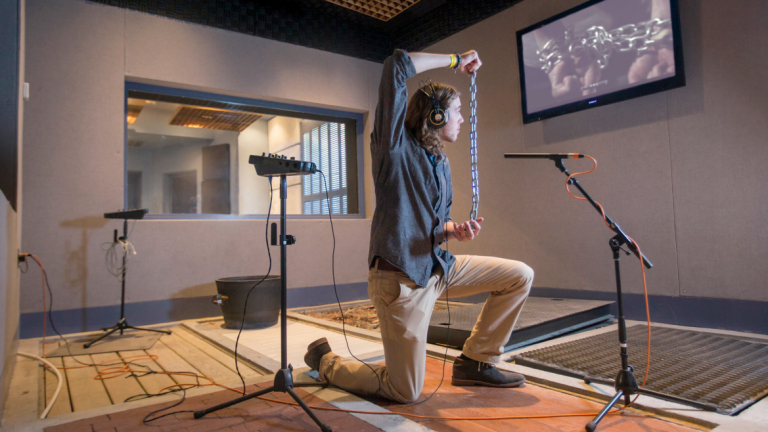 Finding a Solution
Eager to find a more economical and futureproof source for sound effects and production music, Beauchamp began researching alternatives, including Pro Sound Effects. During this process, the Covid-19 pandemic turned the academic world upside-down, increasing the urgency to find a more efficient solution. In 2020, Pro Sound Effects provided SCAD with licenses to SoundQ sound effects library software to ease the sudden transition to remote education, and the program has since become a paying customer of both SoundQ software and the PSE sound library. According to Beauchamp, the new platform's ease of use paid dividends immediately.
"I remember getting a beta copy of SoundQ and thinking, 'This is great; I like the ease of use and creating original libraries is very straightforward," recalled Beauchamp. "After about 15 minutes I was like, 'Okay, yeah, I get this,' and my students get it even faster. It's much quicker to learn on, so you're focusing on what you're trying to do with the tool rather than learning the tool. I was even able to drop two classes that were all about teaching our old software."
In addition to streamlining workflow for students and teachers, Beauchamp said that the move to Pro Sound Effects and SoundQ received enthusiastic support from SCAD's leadership and IT staff, who saw the advantage of migrating to an all-inclusive sound and music library and database system.
"SCAD doesn't want to spend money on things that they don't have to, but they're willing to spend money on good things because we want to be on the cutting edge," added Beauchamp. "I don't handle the tech side of things, but the folks who do were the ones who made the primary decision to make the switch because it made so much sense to them. They really wanted us to go that direction, and I was super happy that we did because it's really stabilized everything."
Because the library and software solution from PSE costs the school less than $15,000 per year, they get a continually updated sound library and comprehensive software for the entire program for less than they'd previously been spending each year just for library updates.
"Having the highest-quality materials allows students to start from a place of great inspiration, and I think it's invaluable to the creative process."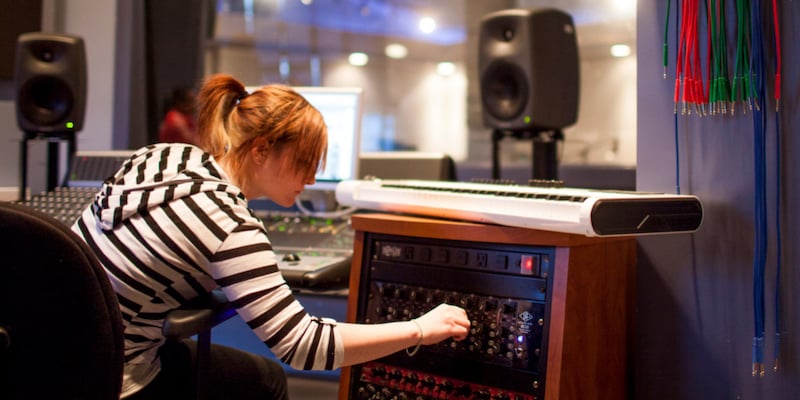 The Benefit to Students
Being an experienced sound designer and teacher, Beauchamp knows the value that good sound effects bring to the classroom – and it starts with quality. Pro Sound Effects libraries are recorded in high resolution by world-renowned sound artists, then cleaned up and edited with precision to ensure that every asset sounds great and is ready to use.
"You've got people like Richard King and Mark Mangini making libraries and you've got a bunch of new people recording sounds and cleaning them up really nicely," said Beachamp. "Having 96kHz sounds that are cut well and already cleaned up brings a lot of value to a sound program."
According to 2015 SCAD Sound Design graduate Matt Yocum (Devotion, Hotel Transylvania 4, Venom: Let There Be Carnage), having convenient access to a comprehensive sound library and management system is critical to preparing students for the industry.
"One of the challenges of getting started with sound editing is how much you need in terms of sound effects libraries just to get started cutting," said Yocum. "So, as a student, immediately having access to lots of high-quality sounds to work with is imperative to the learning process. Having the highest-quality materials allows students to start from a place of great inspiration, and I think it's invaluable to the creative process. And tools such as SoundQ allow you to take that a step further by giving you the ability to manipulate and organize those sounds in a way that makes them easy to access and easy to utilize in your work."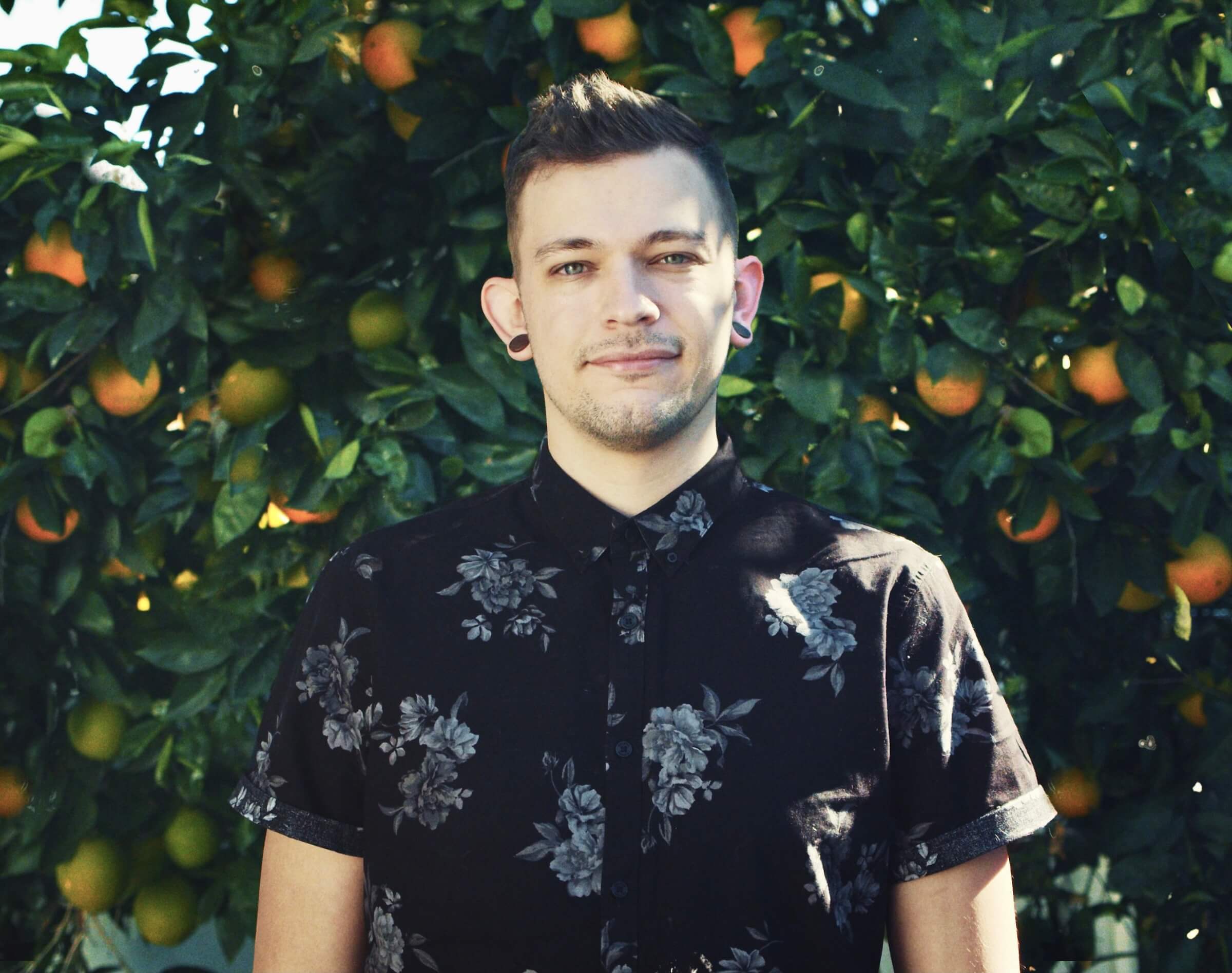 2015 SCAD Sound Design Alumnus, Matt Yocum
Seeing the value of providing students with an abundance of high-quality resources, Beauchamp is excited to keep expanding the school's collection with additional Pro Sound Effects libraries as they become available. With access to the school's entire existing collection as well as new sound effects from PSE being added at a regular pace, SCAD Sound Design students are equipped better than ever to hone their skills and succeed in the industry at a high level.
"We look forward to new library releases as we continue to build our sound effects infrastructure," Beauchamp concluded. "You can never have too many!"
---
Get up to 1 year of free sound effects and music for your program.
Empower your students to create without limits.
---
Images courtesy of SCAD Sound Design program.
Thanks to Dante Fumo for conducting this interview.
---

Dante Fumo is a Minnesota-based freelance sound designer, editor, and mixer with more than a decade of experience working with sound. In addition to his audio work, Dante composes instrumental music that incorporates sound design and spatial audio.