by Julia Skubisz
Take an inside look at the recording process behind our new expansive camera sound effects library - Sonomar Collection: Cameras.
We are proud to bring you Sonomar Collection: Cameras – the latest library in the Sonomar Collection to enrich your sound design toolkit.
Following many inventive, high quality Sonomar releases – including the abstract resonances of Bass Machine, the immersive vibrance of Crowds, and more – this newest addition features detailed mechanical sounds from 250 film and digital cameras spanning over 100 years, all captured in high resolution for unlimited creative sound design possibilities.
Read our interview with sound designer and recordist Martin Pinsonnault (CODA, Dallas Buyers Club) to learn what it took to record this impressive camera sound effects library, and get a taste of the realism and nuance you can add to every scene.
Available Now – Sonomar Collection: Cameras
---
Pro Sound Effects: What was the experience of recording this library like?
Martin Pinsonnault: It was a long process of buying, renting, and gathering the collection of cameras before recording. This also included cleaning and cataloging each of the 250 cameras, along with pictures of each one to be incorporated into the metadata, and getting most of them in working order with appropriate batteries… A real challenge! Very geeky.
We carefully handled all the cameras to make movements, actions, and precise maneuvers with many different versions. It took a few months to record and a lot of tweaking to get to the final results. Ultimately, it took six months to accomplish, with hard work from the entire Sonomar team at multiple levels of the creation process. The resulting library is quite affordable compared to the production cost!
We recorded very subtle sounds at different speeds and with different hand manipulation, at different paces, different versions, zooms, auto-focus, ring movements, electronic flashes – covering the sound of the mechanics and electronics of each camera separately, according to their own specific sonic properties. We recorded with attention to the position of the camera to the microphone, to differentiate the stereo images from each other. We made countless movements; grabbing and playing around with each camera to get each possible sounds. Some recordings are pretty straight forward, but others reveal treasures.
"It is as important to be realistic as it is to be artistic."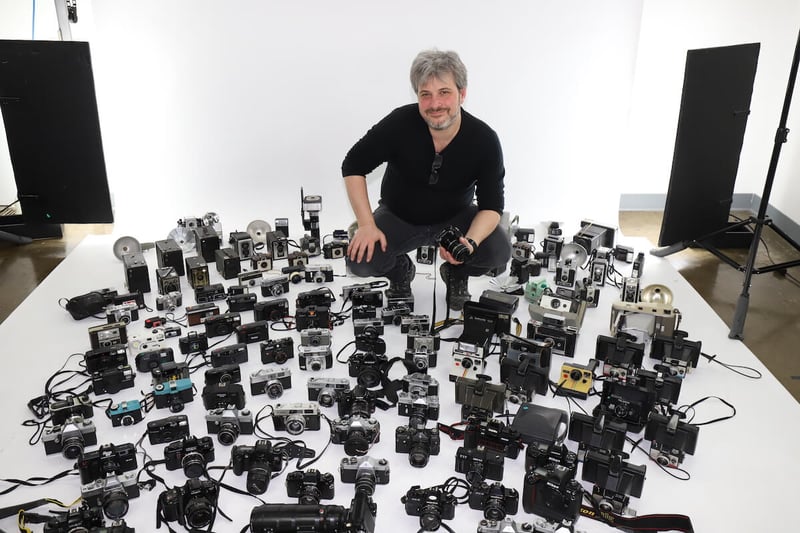 Martin with his camera collection
What were your goals in the recording process?
To have as many cameras as possible to play with and improvise with – with consideration to the time period they were produced and the technology used then. This is very important for sound designers, if you want to be accurate to what you do sound design on (if you want to respect realism partly), it is as important to be realistic as it is to be artistic. Both can be achieved at same time using this library! Blend of real and imagination.
We have selections of early cameras with strong leather bodies, and ones with thin carton boxes, or more bulky and fat packaging like the Nikkormat with the Minolta SRT 101 tank made of strong metal body. There is also the Canon AE-1 (which is the classic camera shutter sound used in iPhones!) and the Nikon F4 before the thick plastic Nikon FX90, not to mention the well-engineered Leicas, which make exceptionally fancy sounds… You can reproduce any sound a photo camera can make, and with some manipulation these sounds can be used for other designs as well.
We recorded in a controlled environment with high sampling rate and sensitive microphones (Pair of MKH8040 in X/Y), enhancing the sonic possibilities of each camera to the limit. And it was all edited into a well-cataloged library with over 7,000 files ready to be used and searched through rapidly and efficiently.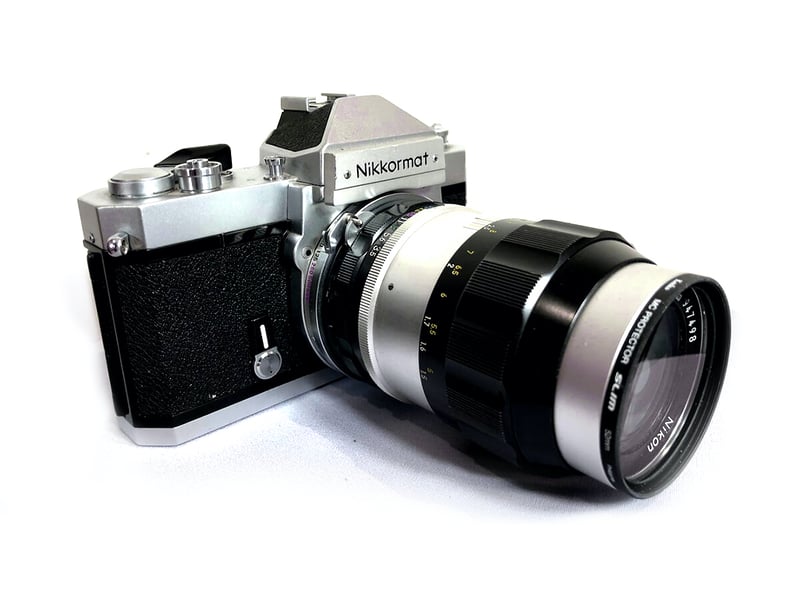 What inspired you to record these sounds?

I have a passion for photography just as much as I have one for sound. This collection combines the two together.
Sounds of cameras and flashes are some of the most used sound elements in many sound design scenes. Of course there are hundreds, thousands of camera sound effects out there and in our own libraries, but do we always have what we need, when we need it?
What if there was a library that would cover the subject more carefully in order to enhance the possibilities of sound design and sound effects editing? After missing material from this category for many years, we at Sonomar decided to take the time to do it and make it available for others to use in their own sound design.
What will sound artists find most useful about this library?
New high quality sounds of cameras, with cameras ranging from the last century and different popular brands of professional, prosumer, and consumer cameras, all listed by brand and camera.
We covered the biggest photography brands (Nikon, Canon, Leica, Lumix, Pentax, Zenit, Yashica, Kodak, Polaroid, Minox, Minolta etc) and most types of cameras such as Box, Polaroids, Pockets, Panoramic, Disk, Folding, Instant, Point and Shoot, Range Finders, TLRs, SLRs… There are also many versions of electronic flashes, made with many different flash bulbs, all of which are useful unique complements.
We focused on many other sounds such as zooms, auto-focus, flashes, rattles, and handling movement, all described by type of camera and main action description. All of these sound effects have a low noise floor, recorded in pristine conditions.
These camera sounds can be used for so many things other than cameras: some have small motors for zooms or auto-focus, some have electricity sounds with the flashes, some have weird rattles and grinding sounds, some are very tough and robust, and even aggressive, while others are super smooth and have unique, distinctive sounds.
We recorded the changes between mechanics and electronic photo cameras with robotics, which can be used for servo machines, robotics, vehicles, and even punchy and flashy scenes, just as well as they can be used for very delicate, precise, and minimal sounds for any electronic device. We also paid close attention towards lens movement, manual and automatic zooms, and auto focus, which are quite rare materials.
Recording all the different speeds a camera shoots on seems a bit silly as first since who would notice you used the camera at 1/30 of a second instead of 1/500 and edited the right speed into the action, but if you listen to it carefully it sounds very different, even more so when manipulated and slowed down. I will consider this in my next camera scene whenever it is… scrolling through all the different speeds available offers so much material and can all be easily transformable for future specific use.
"This library lies between sound design, sound effect, and Foley."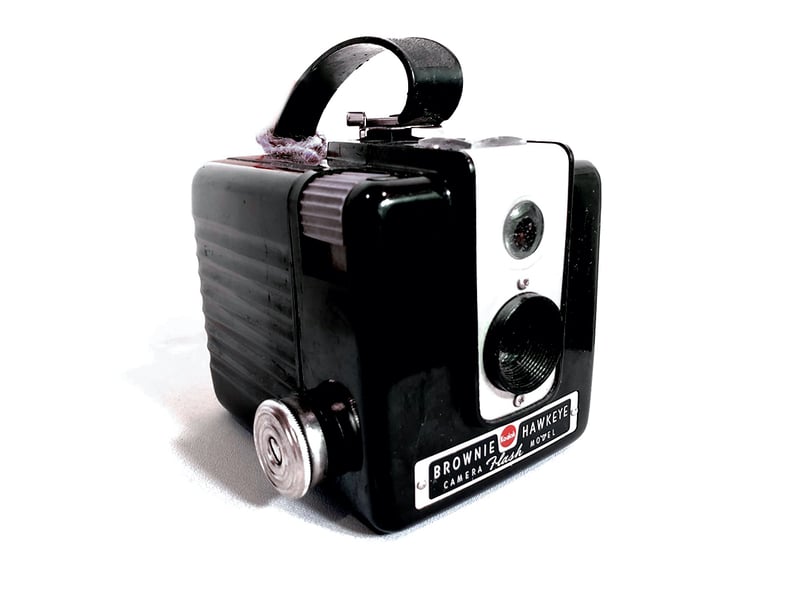 The possibilities are endless. There are more buttons than you could need in your life as a sound designer. You could easily regroup all sorts of particular material and throw it in sound engines where you can continue to manipulate these sounds and create countless unique sounds.
Sound design is the result of tons of pieces transformed to embellish picture and this library has got all these little elements for you to find and add to your design. The easiest way to get a good result is to use good material as the key ingredient, and this is a great addition to every sound artist's sound effects library. If you start to use these sounds for more than just what they are, it is because you have started to create, and that is where the fun and magic starts.
This library lies between sound design, sound effect, and Foley and can enhance every department of sound by adding textures, punches, releases, precision, clarity, diversity and color to any sound design. To our knowledge, it is the largest camera sound collection on the market right now plus with a high quality standard.
Sonomar and Pro Sound Effects teamed up their efforts to create this very exclusive, generous, accurate, and up to date sound collection of photography cameras with film and digital formats, covering cameras from the last century.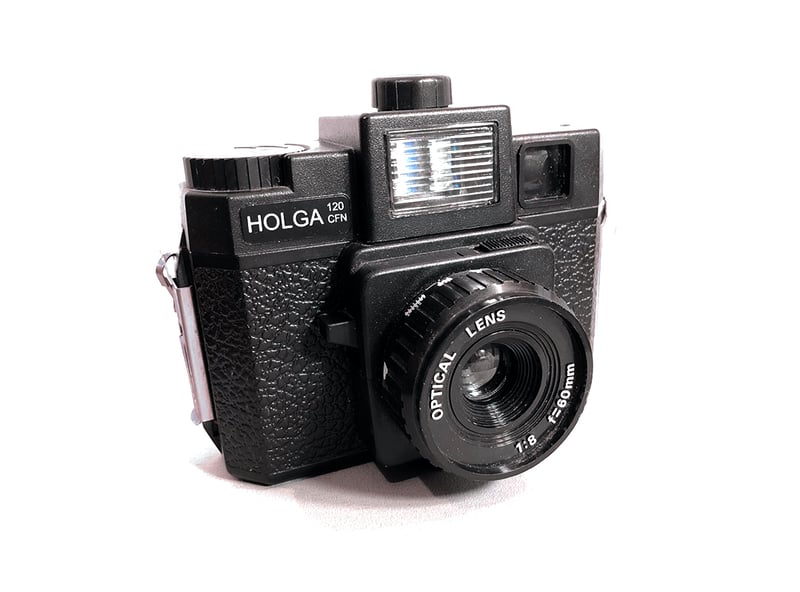 What makes this different from other sound libraries?
More than cameras with cranks, flashes and shutter releases, it's also small motors, grindings, squeaks, handling in action and minimal lens movement, clicks and pops. Very small sounds recorded closely to the microphones.
Because of their high quality these sounds could be transformed and processed so I suggest exploring them closely in order to really hear the differences between real time and slower movements, this is really where this library is different from others. Having used the Sennheiser MKH8040 in ST with high frequency content, we have access to sounds which can't be heard at normal hearing. Those sounds can be transposed in pitch and speed, and due to their very low noise floor, you can maintain most of the sonic properties while still having lots of room to create and manipulate.
This collection was built thinking about creative sound designers who are in search for more than just common camera sound effects, but rather new material they can manipulate freely to create pristine and impressive sound design.
"The easiest way to get a good result is to use good material as the key ingredient, and this is a great addition to every sound artist's sound effects library."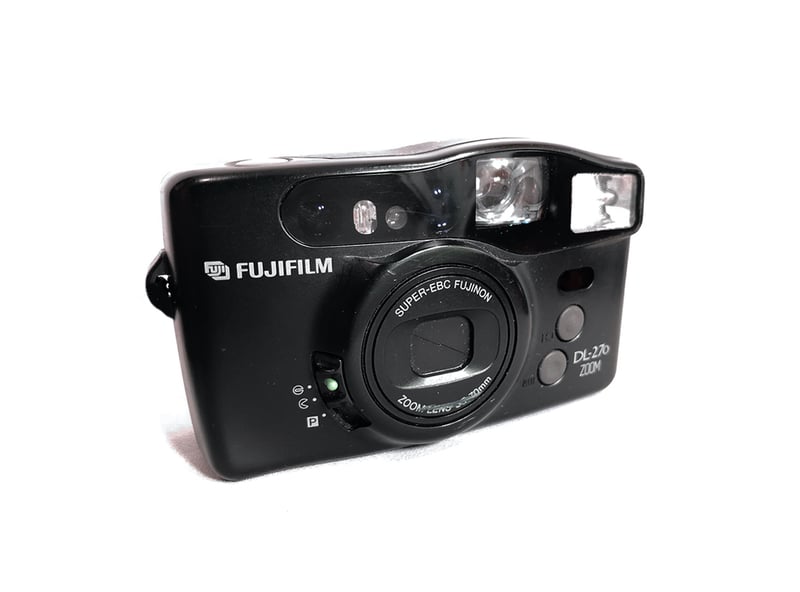 We're excited to discover what you create with these new sounds! Keep an eye out for more inspiring releases from the Sonomar Collection in the future.
---
Available Now – Sonomar Collection: Cameras