Join us this weekend, April 16-17, at the Wynn Las Vegas for Avid Connect 2016!
Avid Connect 2016 will be the most exciting event the ACA has ever hosted. This year's event boasts four times as many educational sessions as in previous years, the largest number of Partners in the Open Technology Pavilion, 30+ hours of content, 35+ guest speakers from the industry, and five separate tracks catered to your interests and backgrounds including:
Get your career started

Refine your craft

Technology of media

Business of media

Future vision

Eric Kuehnl
Team PSE's very own Licensing Manager, Jeremy Siegel, will be joining featured speaker Eric Kuehnl (Assistant Director, Foothill College) for the Careers in Audio for Gaming session within the "Get your career started" track on Sunday, April 17 from 12:30pm - 1:00pm.
The game industry is projected to grow by 30% over the next three years, making it the fasting growing industry for audio professionals. Join sound designer and educator Eric Kuehnl for an overview of the diverse career opportunities available in the field of game audio. Essential skills and tools required to pursue a career in sound design will be explored in addition to music composition and middleware implementation.
Sidenote: Check out our Client Spotlight with Kuehnl & Foothill College here.
PSE Founder & President, Douglas Price, will be in attendance as well. Shoot us an email to schedule a meeting!
Interested in experiencing new tools of the trade, connecting with experts, and strengthening your craft? Then Avid Connect 2016 is where you want to be! The event is currently sold, out but you can join the waitlist here.
Attending NAB 2016 the following week?
Visit Pro Sound Effects at booth # SL8330 and enter our raffle for the chance to win a Hybrid Sound Effects Library on hard drive - our best value, most reviewed general library - as well as a copy of RX 5 Audio Editor software from iZotope - the professional's choice for rescuing audio!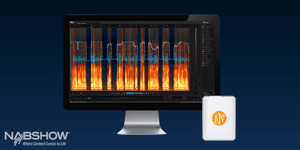 We'll also be demoing other sound effects libraries including the PSE Master Library and NYC Ambisonics. Stop by and see why Pro Sound Effects and NYC Ambisonics were described as "the future of sound effects libraries" at NAB 2015.
Contact us at nab@prosoundeffects.com to set up a meeting. See you in Vegas!
Follow PSE on Twitter, Facebook, and LinkedIn to keep up with special offers, library releases, industry news & more.