by Maddy Kong

Discover the six latest exclusive libraries from our world-class network of recordists.

Refresh your sonic palette, find creative inspiration, and keep your personal collection up-to-date with these all-new sound library releases from Pro Sound Effects. Listen to the audio demo for each library below!
---

ON SALE NOW • 30% Off All PSE Specialty Libraries • Ends Oct. 1st
---

Finish projects faster with fresh, go-to general sounds from the next generation of recordists.
Strengthen your personal library with the broad scope of sounds in Gen Collection: Vol. 1 – the first release in our new general library series curated from the next generation of library producers. Be ready for any project with go-to general sound effects from most-needed categories including ambiences, vehicles, foley effects, sound design elements and more – all captured within the last 5 years by world-class recordists, so you can keep your projects sounding fresh.
---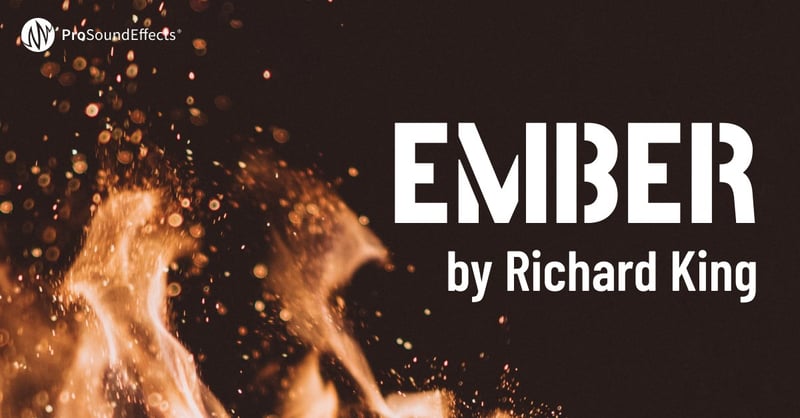 Set the scene for a cozy campfire, or the whooshes of an active volcano.
Curated from the private collection of Academy Award®-winner Richard King (Dunkirk, Inception), Ember delivers fire sound effects to add warmth and illumination to your projects. Create cozy campfire scenes with the popping, fluttering, and hissing of wood set aflame, and intensify your projects with the sizzling and whooshing of recordings from an active volcano.
As a master of the craft, meticulously detailed recordings from King's private library feature intimate fireplace flutters and embers, lively bonfire roaring and cracks, and powerful wind-blown outdoor vegetation blazes. Ignite your sound design with burning, kindling, and flickering flames with this incendiary collection of fire sounds.
---

Evoke any feeling and capture the vibe of your stories, characters and settings.
Conjure the perfect atmosphere for your projects with Ambient Moods, a collection of 31 tracks/149 stems that live in the space between music and sound design. Each cue is based on a specific emotion to set the tone for any scene — from ominous and suspenseful to thrilling, somber and melancholic.
---
Accentuate cuts and create thrilling power in your next project.
Intensify your action, sci-fi, and horror trailers with Dark Matter — a trailer sound effects collection featuring forceful and textural stingers, transitions, drones, loops, and more. These robust trailer sounds were crafted using both synthesized and live recordings, processed and designed to add abstraction and energy.
---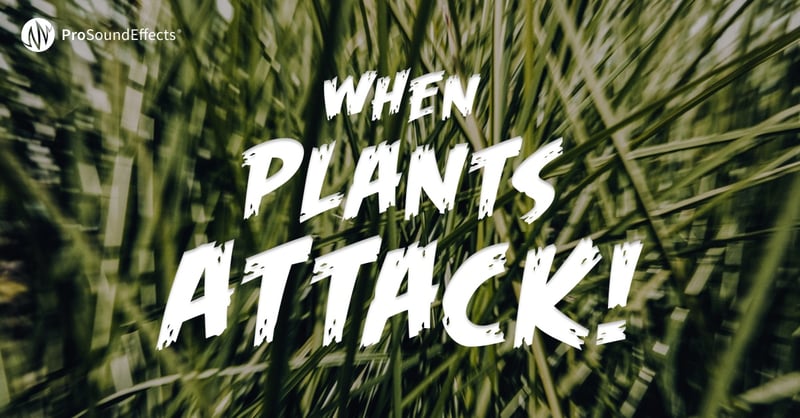 Sweeten your sound design with wet splats, gnarly crunches, and flavorful whooshes.
Be in control of nature and enliven your projects with the When Plants Attack! sound effects library featuring sounds of leaves crunching, branches breaking, grass rustling, and more. Bring the textured sounds of the outdoors into your projects, noise-free and mess-free — with actions including chopping, slashing, walking through, whooshing, and wind blowing.
---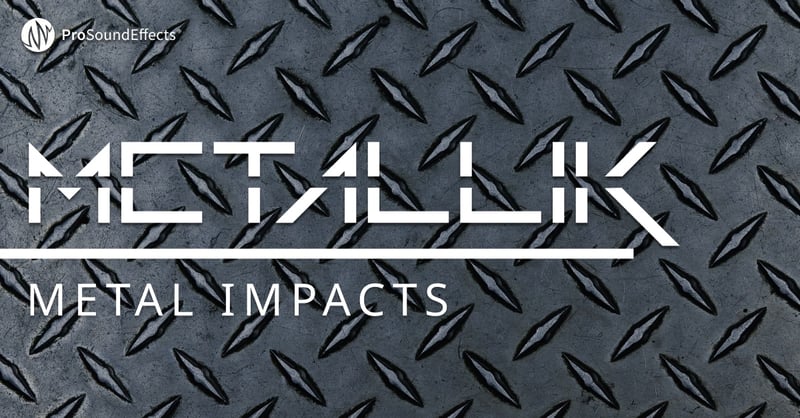 Create compelling sound design using the distinct sonic qualities of metallic objects
Metallik is a metal impacts sound effects library featuring metal hits with velocity layers and round-robin variations on each sound. An assortment of metal objects including hammers, anvils, pipes, chairs, crowbars, and aluminum pieces allow for all kinds of metal percussion, debris, rummaging and more.