by Andrew Emge

SoundQ sound library software is designed to supercharge your sonic workflow.

We're excited to introduce SoundQ – our new sound library software that helps creators deliver better sound on every project, faster than ever. Only $9.99/month.
Here's what it lets you do:
Find any sound in the PSE Cloud Library of over 800,000.

Organize your own local library for quick search.

Search, audition, and drop directly to your timeline.

Get cloud access to your purchased PSE Libraries.

Get cloud access to the Freesound.org library (CC0 only).

Stay in the creative zone. Deliver your best.
---
SoundQ is available now — download and try it out:
---
All the Sounds You Need, for Any Project.
Get cloud access to the entire Pro Sound Effects Library – including unlimited cloud access to your purchased PSE Libraries. Use download credits for additional sounds you need from over 800,000 developed with Oscar®-winners and world-class recordists.
Organize Your Local Library.
Index, organize, and edit metadata for your own local files – including any new library you buy, and any recording you make.
Search Smarter, Deliver Faster.
Search all sources simultaneously – your Local Library, the PSE Cloud Library, and the Freesound.org library (CC0).
Send to Timeline, Finish Strong.
Drop sounds directly into your editing software of choice – including Spot to Timeline for Pro Tools and Reaper.
Learn more at prosoundeffects.com/soundq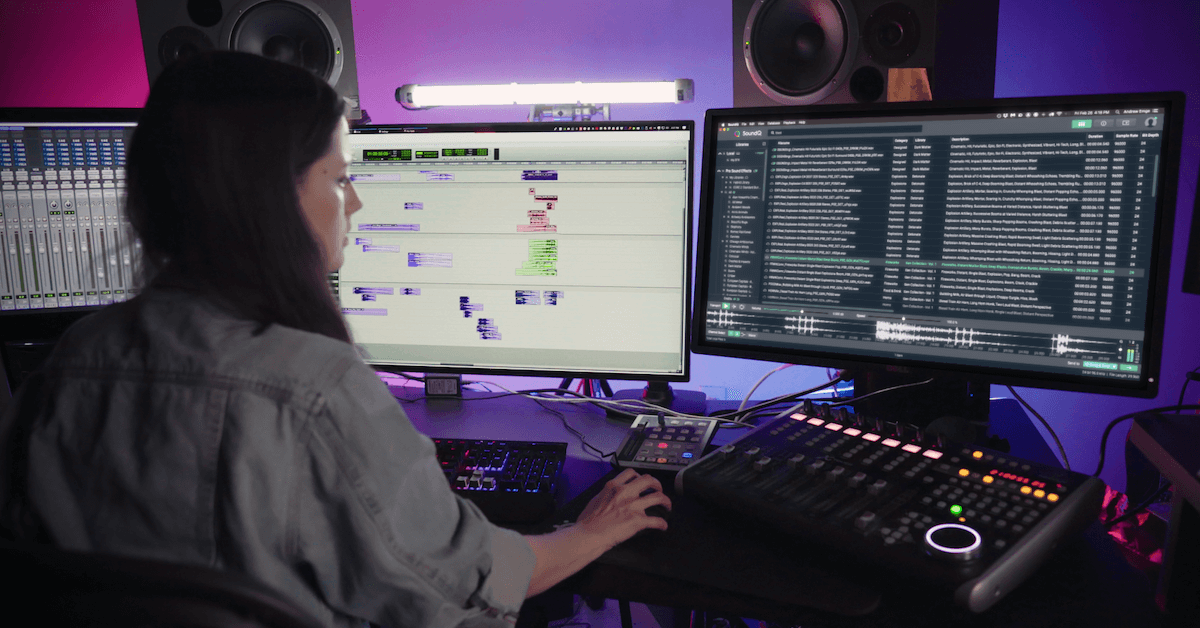 What's the benefit of buying libraries vs subscribing to SoundQ?
When you purchase a library from Pro Sound Effects, you get 1-user unlimited usage of the files on any project, forever. You own those sounds.
When you subscribe to SoundQ, you get 30 download credits per month for the PSE Cloud Library to download sounds for 1-user usage in your current project. If you discontinue your subscription, you lose your credits and access to the Cloud Library.
Additionally, subscribing to SoundQ gets you unlimited cloud access to your purchased PSE Libraries.
I own Search software. What does this mean for me?
We're offering an extended SoundQ trial for Search owners – contact us to get set up.
Your Search software will continue to work, and your iLok license is perpetual, so you can continue using it. However we will not be actively developing or releasing non-critical updates. Learn more here.
Search was our first foray into software and enhancing the experience of using PSE libraries. SoundQ is the future – it brings together our software and libraries for an affordable monthly subscription. We hope you'll join us!
See more FAQs at prosoundeffects.com/soundq