by Julia Skubisz
Available Now: Craft soundscapes with the thoughtful recordings and evocative sonic creations of legendary film sound artists, Ann Kroeber & Alan Splet.
---
We are excited to announce that Pro Sound Effects will be developing the entire Sound Mountain library through an exclusive partnership many years in the making. Explore the newest release here, and stay tuned for more to come!
---
Introducing Sound Mountain Collection: Vol. 1 – the first exclusive general library from our collaboration with film sound legends, Ann Kroeber & Alan Splet. This treasure trove of sonic inspiration features sounds curated from their extensive private archive of recordings, known as Sound Mountain, created while working on dozens of acclaimed films like The Black Stallion, Blue Velvet, Dune (1984), and more.
Our previous collaborations with Kroeber and Splet include several specialty libraries with their inventive recordings including Cinematic Winds, Industrial Sounds with Soul, Beautiful Bugs, Stallion, Ann's Animals, Cinematic Winds Vol. 2, and Wolves. This the first general library release in the series, and one of many more Sound Mountain releases to come.
Kroeber and her late partner Splet were each hugely influential figures in developing and pioneering the creative use of sound in film & have collaborated with directors such as David Lynch, Peter Weir, Philip Kaufman, and Carroll Ballard over the last 40 years.
In the video above, watch directors recount their creative experiences working with Kroeber & Splet, and the innovative recording processes they experimented with to collect the thousands of sounds we get to utilize today.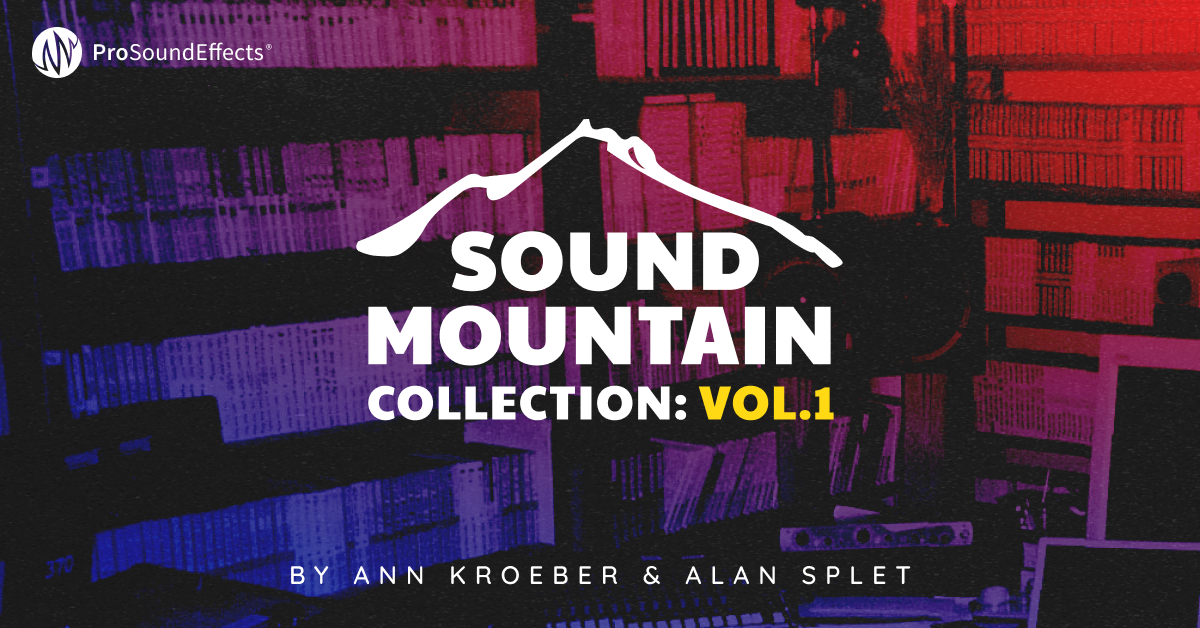 ---
Available Now - Sound Mountain Collection: Vol. 1
---
Listen to sounds from the library: