Inspire your sound design with abstract drones, metallic resonances, and cinematic punches created with an experimental, custom-built instrument.
We are excited to unleash our latest exclusive specialty library, Sonomar Collection: Bass Machine – featuring over 7 hours of high-resolution sound design elements to instantly add tension and depth to your projects.
Download the free sampler of Bass Machine:
Bass Machine is the first of many upcoming releases in the Sonomar Collection. The new series features sound effects libraries created by sound designer and recordist Martin Pinsonnault (Big Little Lies, Dallas Buyers Club) and his team at Sonomar Inc. – a Montréal-based audio post production studio for film and television.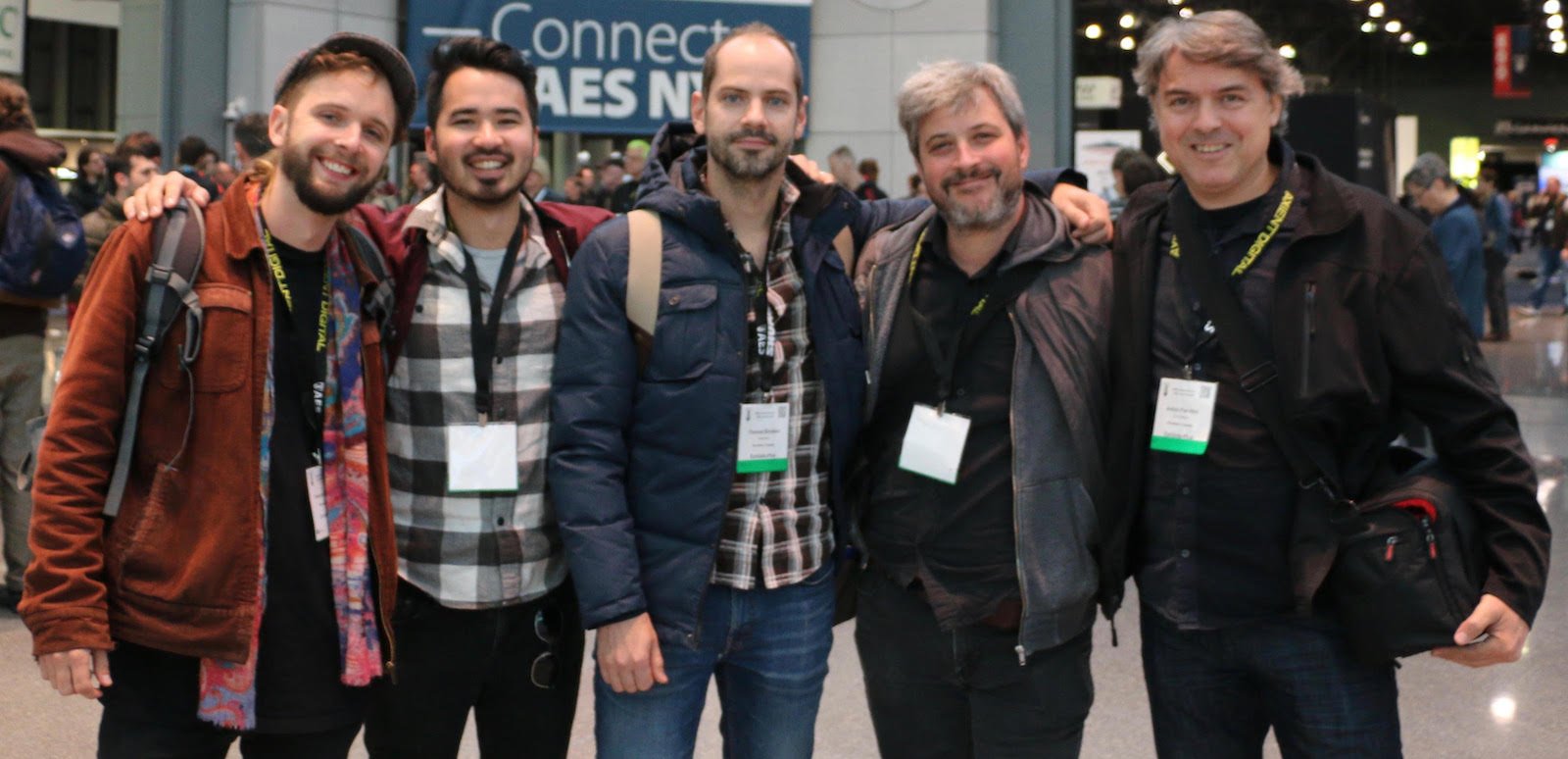 The Sonomar team from left to right: Francis Gauthier, Paul Col, Thomas Brodeur, Martin Pinsonnault, and Anton Fischlin
With 720 sounds (15GB) in total, Bass Machine demonstrates Sonomar's sonic curiosity and commitment to quality. The library features 70 raw recordings performed on an experimental, custom-built contraption with the intense manipulation of objects and tools on a bass guitar string – captured at 192kHz using contact mics and guitar pickups. The acoustic isolation and high resolution of each file makes for uniquely organic building blocks that are incredibly flexible for editing and ripe for imaginative sound design.
Those raw recordings were then used by to Sonomar team to create an additional 650 designed sound effects sculpted, pitched, and processed at 96kHz. Use these as inspiration for your own design potential, or drop straight into your projects to instantly add texture, expression, and mystery.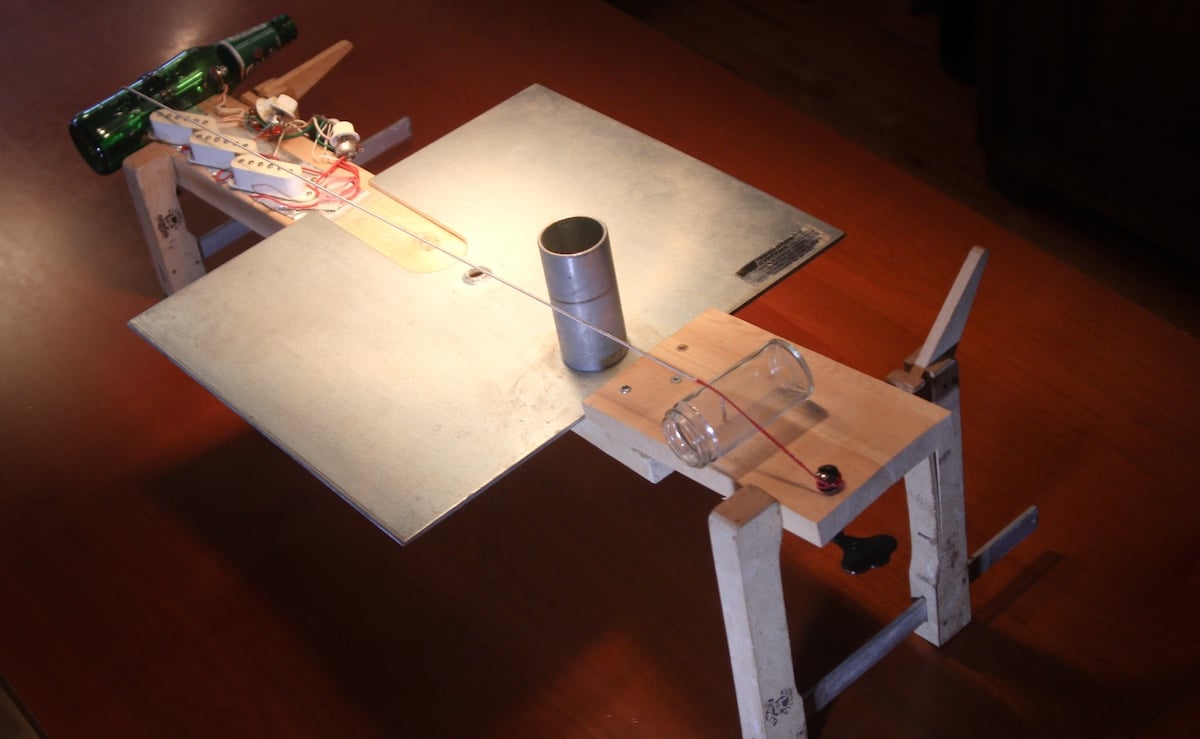 "When we created Bass Machine, we wanted to make a sound library that would be different – that had not been done before," says Martin Pinsonnault. "The sounds we came up with are very organic, moody, and full of potential. We're excited to hear how sound artists will use them to create in their own projects and designs."
We're also excited to discover what you create with these sounds! Download the Bass Machine free sampler below to try out three full sounds from the library, and stay tuned for more inspiring sound libraries from the Sonomar Collection.