Available Now: Ignite your creativity with the most extensive gun sound effects library ever – curated from a four-time Academy Award®-winner.
We're proud to introduce King Collection: Guns – featuring gun recordings from the private library of award-winning sound designer Richard King (Dunkirk, Inception, The Dark Knight) – available exclusively from Pro Sound Effects.
Curated in collaboration with King, Guns delivers a massive, untapped treasure trove of versatile firearm sound effects so you can create with the same tools used in an award-winning sound career. Energize your projects with the dynamic strength and powerful realism of these masterfully detailed recordings.
View King Collection: Guns full features, audio demos, and reviews: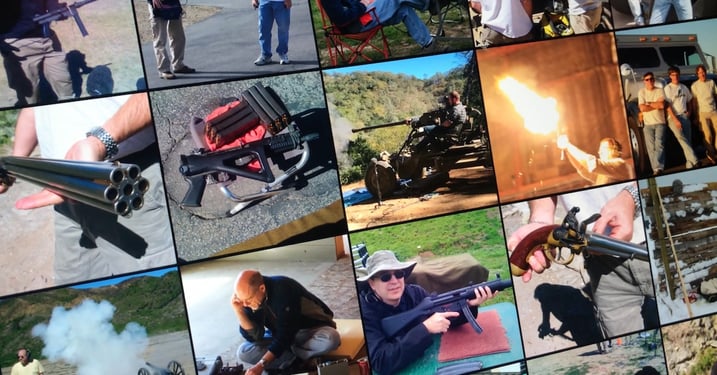 Be armed and ready for any scene with a variety of weapons spanning three centuries – from the Revolutionary War, Civil War, WW1, WW2, Vietnam, and modern times.
Captured across many big-budget recording sessions with top Hollywood recordists, the collection delivers modern guns like the Glock 22; exotic and vintage weapons like Flintlock Pistols, 1851 Colt Navy Revolver, BlunderBuss, and cannons from the 18/19th century; plus insane (and expensive) subjects like the Bofors 40mm anti-aircraft autocannon artillery.
Sculpt your own designs with detailed multi-channel recordings captured from different perspectives and mic arrangements — from bullet impacts and ricochets to mechanical sounds and close-mic firing. Drag-and-drop tastefully layered stereo composites straight into your project to move fast and deliver with maximum impact.
---

"The thorough mic placement and expertise behind these gun recordings really capture the energy, power and detail I look for to create drama and make a statement." – Richard King


---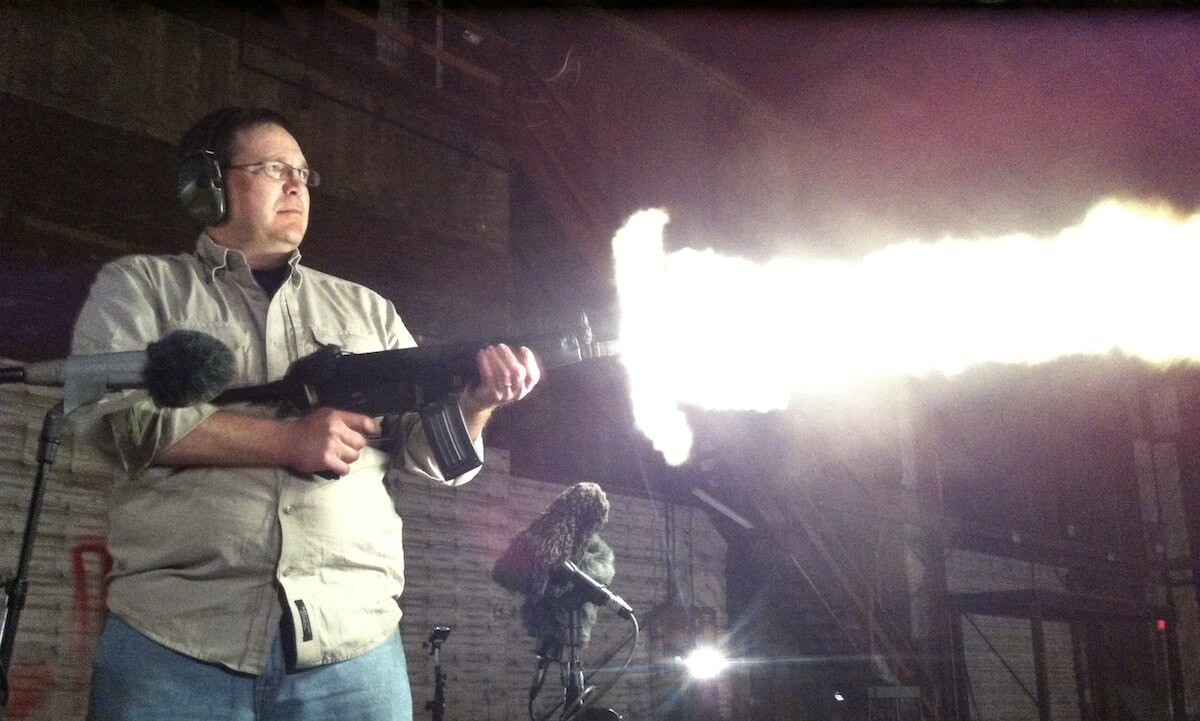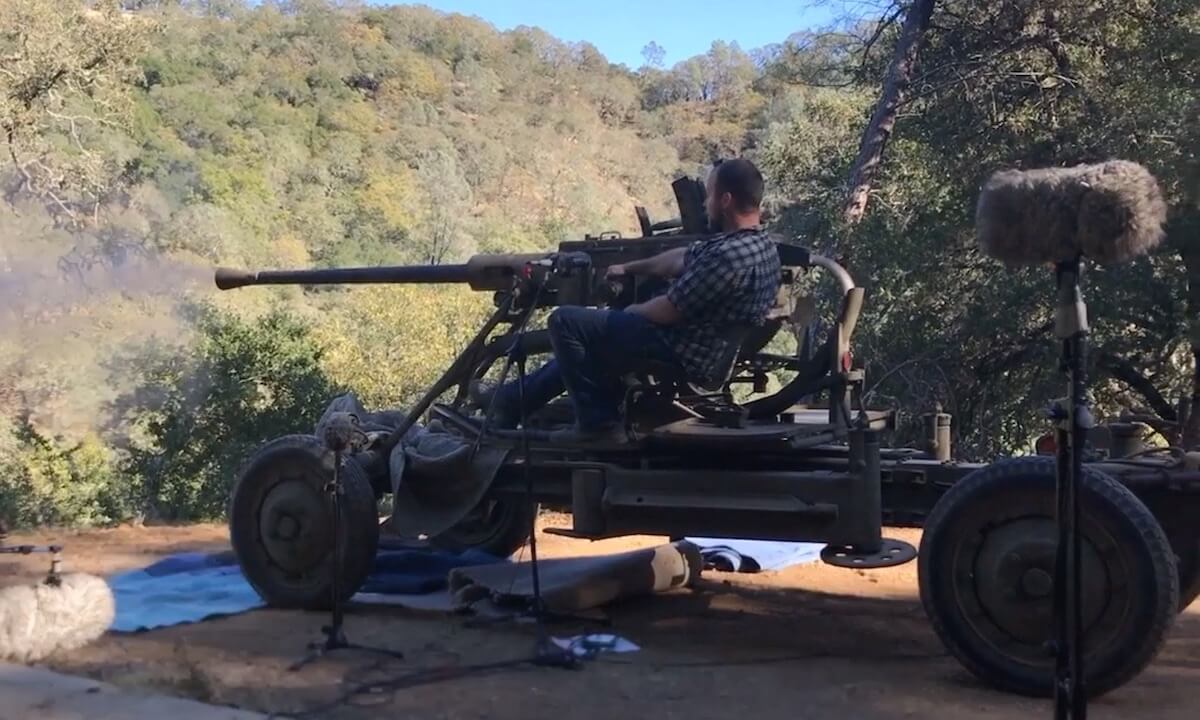 King Collection: Guns Key Features:
Rich Metadata: Optimized for fast, pinpoint search
Multi-Channel Files: Raw recordings from various perspectives
Stereo Composites: Ready to use in your project
100% Royalty-Free license for use in any project
Flexible Access: On hard drive, online, or on your server


Which version is right for you?

KC Guns


Go-to firearms

for any project.




KC Guns Pro


The most extensive guns library ever.

1-User Price

$149

$199

$1,299

$1,999

Total Sounds

3,350+

25,000+

Audio Files

532 (7GB)

6,279 (62GB)

Weapons

20

90+

Sound List

View PDF
View PDF

Online Access

-

✔

Search Software

-

✔

Delivery Options

Download only

Download only
Need a multi-user license? Select the Teams tab here.
Learn more and get a quote at prosoundeffects.com/king-collection-guns