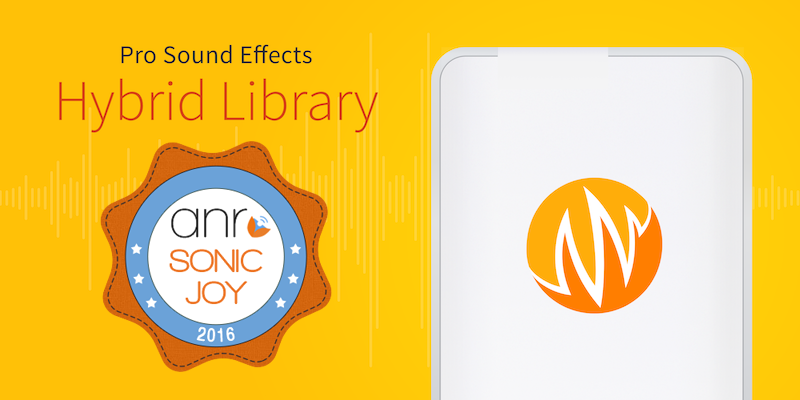 The Pro Sound Effects Hybrid Library has been presented with a 2016 Sonic Joy Award from AudioNewsRoom in the Best Sound Design Tools category!
This category of ANR's Sonic Joy Award features audio tools relied on by sound designers, editors and engineers across the industry to create the sound behind top films, TV shows, and games.
The Hybrid Library is designed to be your go-to general sound effects library for daily use - a reliable source of creative fuel to help audio professionals finish projects faster and produce better sound. Learn more at prosoundeffects.com/hybrid.
Other audio tools awarded in this category include iZotope RX5, NuGen Audio Loudness Toolkit 2, Audiofile Myriad, and Impact Soundworks Super Audio Cart.
Big thanks to ANR for the honor! View the full award list here.