by Korey Pereira
Get tips on using the loudness, metering, analysis, and mixing tools in the NUGEN Post Bundle in your audio post production workflow to deliver industry-standard sound quality.
Having the resources to work creatively while meeting important criteria like loudness standards and delivery formats can be a challenge. That's why we're recently launched the NUGEN Post Bundle Giveaway – enter below for a chance to win a collection of 11 must-have audio plug-ins for high quality broadcast, film, and game production.
From signal routing to delivering precise and compliant mixes, get the audio post production tools you need to deliver industry-standard quality sound in one package.
Need a run-down of how to use the plug-ins? We asked sound designer and mixer Korey Pereira to explain the features of the NUGEN Post plug-ins – watch the video above for an in-depth tutorial, and read a summary below.
---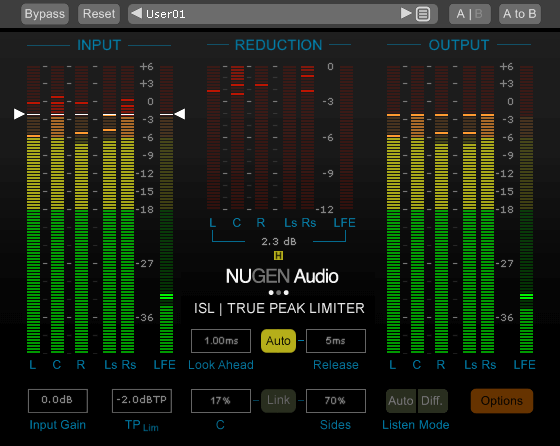 ISL: Precision true peak limiter
The ISL has become my go-to true peak limiter for all the post work I do. Especially for anything going to broadcast, it is super important to make sure that you do not exceed the true peak values required of your deliverables. I like that if spec says -10 or -2, I can safely set it to that value and know if will properly limit to that value. While most content I deliver in stereo or 5.1, I like that ISL also supports 7.1 natively. For anyone using an HDX system, it is nice that there is also a DSP version if that works better for your workflow.
---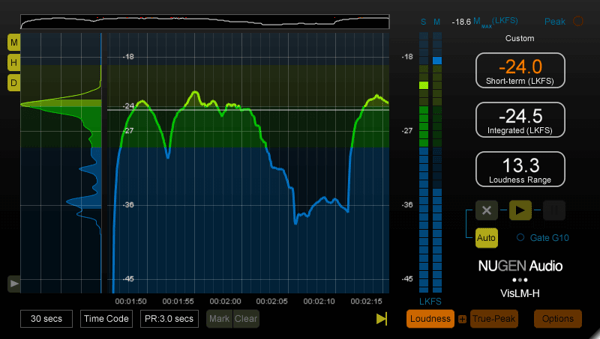 VisLM: Industry standard loudness metering
Any time I am working on a program that will be going to broadcast, it is critical that we meet the delivery requirements of the specific network. This is done through proper metering.
Like any other option for loudness metering, it conforms to all the major formats - for us the most important being ATSC A/85. There are a few things that stand out with the VisLM.
Like the ISL, the VisLM also natively supports up to 7.1 which is nice. Like the ISL, VisLM also comes with a DSP version. The one setting we have really fallen in love with is the LOUDNESS MEMORY. Essentially, VisLM remembers loudness data, up to 12 hours worth, locked to the timecode inside Pro Tools with total recall. This is huge, because you can essentially print out a show, open it up later and punch in to make changes, and not have to rescan the whole timeline, which can be a huge time-saver in the fast-paced world of commercials and television.
One important note is that it is crucial to choose the correct routing, as the Loudness Meter measurement weights individual channels differently.
---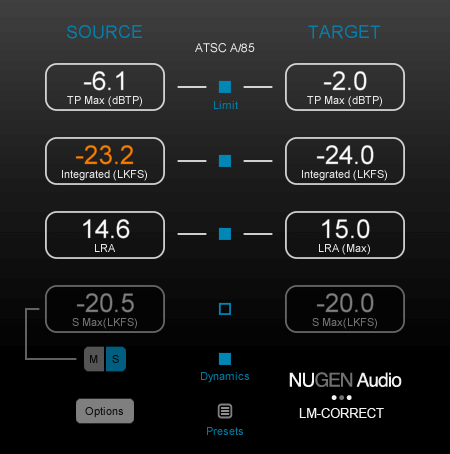 LM-Correct: Automatic quick-fix compliance
When mixing a show, especially when using ISL and VisLM, the goal is to end up with a mix that is dead-on spec. However, sometimes short turnarounds or long runtimes may limit how close you can get a program to spec.
What LM-Correct does is it allows you to take a mix you have printed, select your standard and faster than realtime, it will go through and conform your mix to that standard. It also offers support for 7.1, which is important if you are delivering to the Xbox One or need to meet the Audio Standards Working Group for PlayStation or Blu-Ray.

Where I have also found LM-Correct to be extremely helpful is when you mix for one standard, say A/85, but then also need to deliver to another standard. You can take your mix and then export for any other requirements you might need.
The last thing I find this immensely helpful with is when having to integrate or re-mix content that was mixed by someone else. You can take their work and hit it with the LM-Correct and know that it will hit spec.
---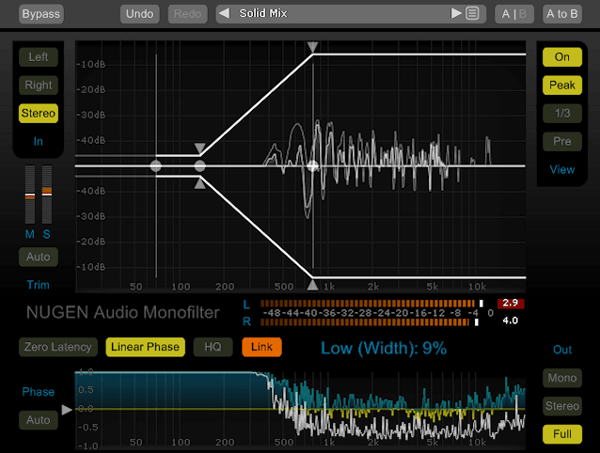 Monofilter: Essential bass management
Monofilter is a useful all-around bass management tool for stereo or mono content. As far as my post production workflow, the one feature I have found incredibly helpful is the adjustment for playback systems. Especially when mixing for the web, I find that occasionally I will have a music track or design element with a lot of bass that does not translate all that well to phone speakers or earbuds. Using the Monofilter and selecting the presets for Laptop or TV, it will re-balance the bass to better work with these lower-fi destinations (Laptop 200hz, TV 90hz).

---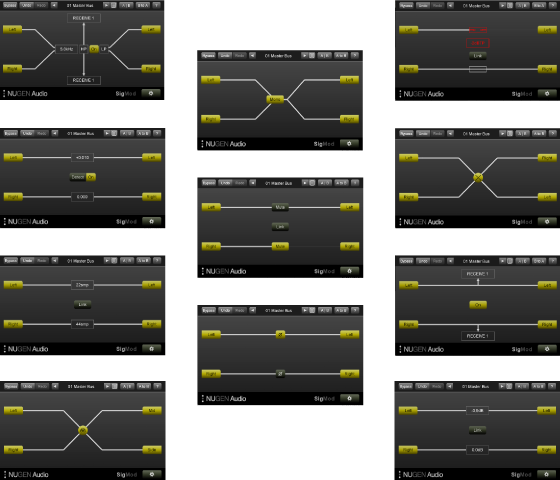 SigMod: Custom signal architecture
SigMod is actually a set of 11 modules that can perform a bunch of useful functions for post-production workflow. I won't get into all of them, but will hit on a few that I now use regularly.
The first is the protect unit. Sometimes I have to record voiceover or foley in the control room and there is nothing worse than turning on a mic and forgetting to mute the output on your speakers first. This little tool allows you to set a cut on your output bus when it detects a feedback howl, saving yours and your clients' ears!
It also gives you a comprehensive mid/side decoder/encoder. Also adds M-S support to other stereo plugins
Other modules like the delay, phase and trim can all prove to be equally handy.
---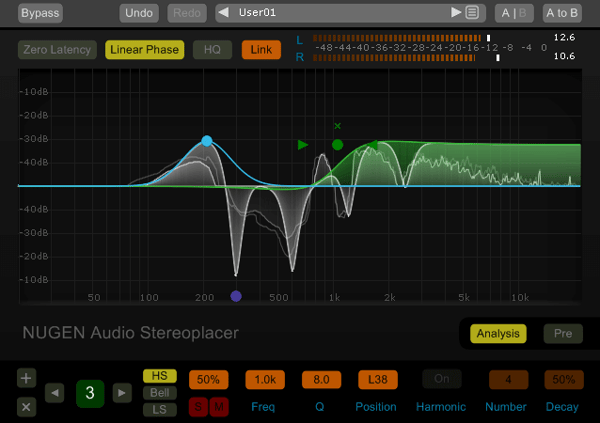 Stereoplacer: Frequency specific panoramic placement
This lets you pinpoint specific frequencies or frequency ranges in source material. You can focus in on the frequencies you want to move using the intuitive solo controls and then tweak/fix/align them in the stereo panorama without affecting any other regions.
---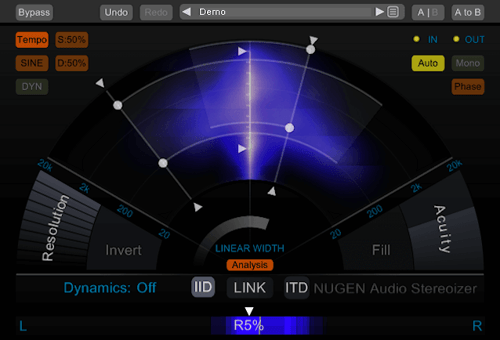 Stereoizer: Expand your stereo image
With this plug-in you can re-balance the stereo field and re-introduce natural ambience which may have been lost during other stages of the production process. I primarily work in surround, but I could see this being particularly useful for enhancing or re-balancing ambiences or other stereo source material.
---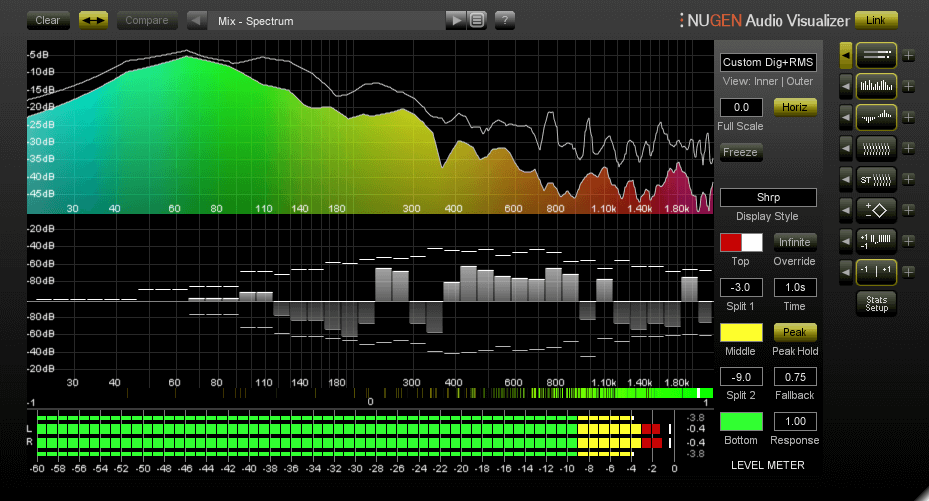 Visualizer: Comprehensive audio analysis suite
I love using this while recording foley. It gives you a great spectral view to get a better idea of energy distribution across the frequency spectrum. There's so much helpful info you can get here, and the flexible interface and views are highly customizable.
---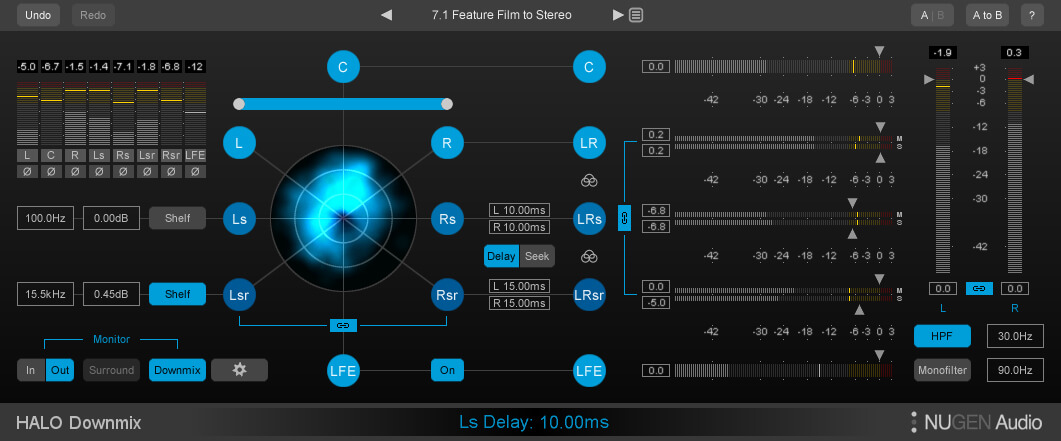 Halo Downmix: Precise downmixing & surround rebalancing
This allows for more control over downmixing, as well as precise surround balancing, mix monitoring and stereo fold-down. It also is useful when downmixing from 7.1-5.1 or re-balancing in 5.1-5.1.
---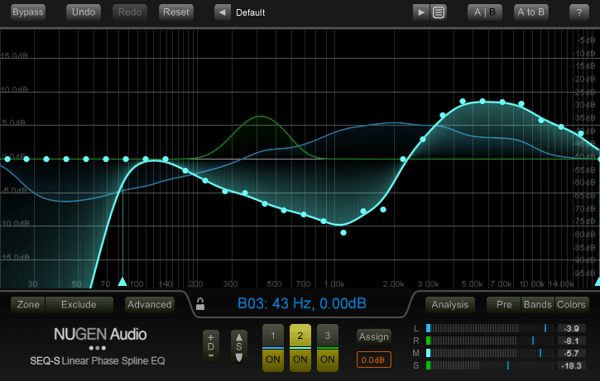 SEQ-S: Linear phase spline 'match & morph' EQ
Linear phase EQ with EQ match. All the frequencies pass through the EQ at the same speed, resulting in zero phase issues between bands. Good option, especially useful when using match EQ.
---

Korey Pereira is the Owner and Creative Director at Soularity Sound, an Austin-based post production company. He also works as a sound editor and mixer at other Austin post facilities such as Soundcrafter, with which his credits include Richard Linklater's Boyhood and Everybody Wants Some, and TV shows such as Shipping Wars and My 600lb Life. Follow @SoularitySound on Twitter.