by Jeremy Siegel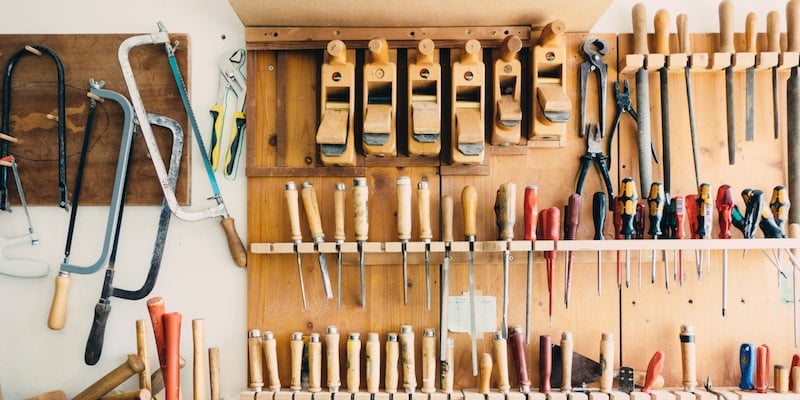 Looking to ramp up the value of your media productions?
We're seeing more and more creative teams come to us looking to take their work's sound to the next level. So we created this guide to help demystify your options and start you down the path to sonic success.
There are a number of ways to invest in building your sound library, so I've done my best to break down the different approaches you can take along with a few pros and cons for each.
Please enjoy - and if you have any questions or would like to speak to me directly, feel free to call me at (718) 233-6333 or email jeremy@prosoundeffects.com any time.
---


Article by Jeremy Siegel
Pro Sound Effects Licensing Manager
---
Purchase specialty libraries for specific purposes
Build up your library bit-by-bit, investing in specialty libraries from your favorite recordist, or searching the internet when the needs arise.
Pro: This path is a great way to supplement your existing library with a chunk of sounds geared toward a specific use case, like above.
Con: relying solely on specialty libraries will leave you with holes that constantly need filling with more specialty libraries.
EXAMPLE
You're working on a scene where a character dives into the ocean, and the camera goes underwater with the character. You don't have any underwater sounds, so you grab a specialty library like Submerged.
-
---
Buy individual sounds a-la-carte
A great solution if you have only occasional need for sound effects. There are a number of sites hosting hundreds of thousands of sounds which can be licensed on an individual basis (e.g. our Online Library).
Pros: Gives you a plenty of creative freedom when the need arises; only pay for what you need. A great option for anyone looking for one very specific, unusual sound, or a media creator for whom audio is a small piece of the production puzzle.
Cons: Not great for anyone doing serious sound design work - short scenes could require dozens of sounds alone, so this approach could get expensive pretty quickly. Requires web access, and downloading sounds before inserting into work.
EXAMPLE
You're an editor at a creative agency just beginning to dabble in adding sound effects to your videos. A sound here and there is great for now, but you're not yet ready to fully-commit to sound, and you don't have any dedicated audio staff.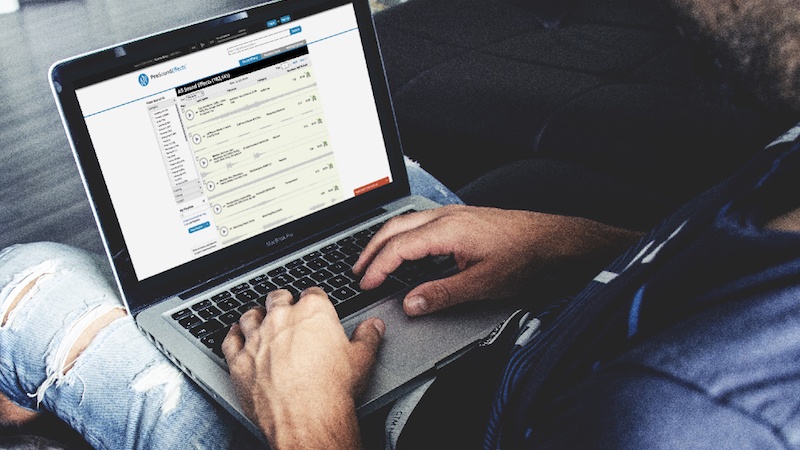 ---
Subscribe online to a large stock media site
Big media subscription platforms like Pond5 and Shutterstock offer sound effects in addition to other, more commonly used media like images, video b-roll, and music.
Pro: If your company already has an account with those sites it could be convenient for you to grab sounds as-needed.
Cons: Quality control can be an issue as these sites do not focus on sound effects and therefore do not have as rigorous standards as a dedicated sound effects library.

---
License a large general sound effects library
For any busy professional working on multiple projects at once and dealing with tight turnaround times and deadlines, the need for a large, readily accessible, reliable database of sounds to cover any needs that may arise is paramount.
Our focus here at PSE is to create general sound libraries that can be relied upon for daily use. While you may still need to source or (spoiler alert) record very specific sounds when a project calls for it, having a large, generalized sound library as a backbone for your work is a must for any audio post professional. The same way a visual artist needs to have a wide variety of colors to choose from when creating a painting
While general libraries are large investments, they tend to be great values in terms of how much content you get for the price (e.g. our Hybrid Library is 63,000 sounds and costs $3,995 for 1-User, about $0.06 per sound. Whereas a smaller, more specialized library like Cinematic Winds is 98 sounds for $199, or almost $0.50 per sound).
Pros: Most efficient, fastest option if you're using sound regularly. Instant, unlimited access to any sound, whenever you need it. Local databasing for maximum efficiency. Best long-term value. Ongoing support.
Cons: Larger initial investment/commitment.

---
Hire a recordist to create bespoke sounds for you
"Wow, it sounds just like in the movies!" - You, maybe?
Jokes aside, unless you're producing a film, it's unlikely you'll need to hire a bespoke recordist, and even less likely you'll have the budget to do so. But, this route would definitely yield excellent sounding results. Any time you're able to have a recording that was created specifically for the purpose you plan to use it, you're likely to be happy with the result.
Pro: Get exactly the specific sound you want for a project. Unique/exclusive.
Cons: Least efficient, slowest option. Most expensive / lowest value (per sound) - unlikely to be worthwhile for those needing sound regularly. Not recommended as a standalone solution.
---
Record your own!
Sometimes nothing can beat DIY. If time and resources allow, there's no better way to get the exact sounds you need for a project than by capturing them for yourself.
In order to record your own professional quality sounds, at the very least you're going to need a pro field-recording unit (for location recording), access to a studio and high quality studio recording equipment (for Foley-type sounds).
For some sounds you may need budget to travel and/or access to all sorts of equipment and things you may need to capture the sounds you want to hear in your project - firearms, cars, crowds of people, etc., to name a few common examples.
Pros: Get exactly the specific sound you want for a project. Unique/exclusive. Solid choice for supplementing a stock library solution on as-needed basis.
Cons: Time-consuming. Requires investment in high-quality recording equipment and expert personnel. Not recommended as a standalone solution.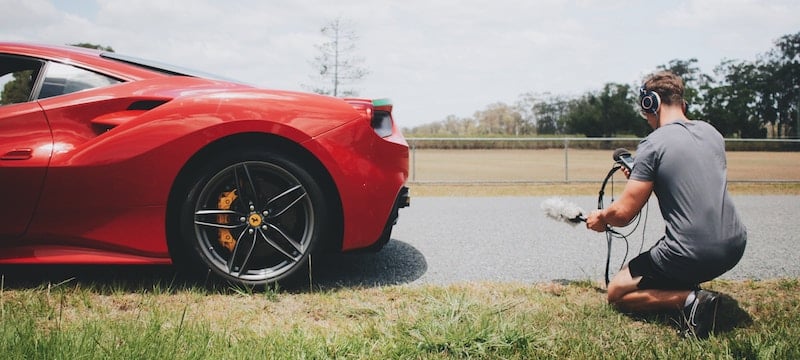 ---
Don't hesitate to reach out any time if you'd like to learn more or consult with a PSE specialist to discuss building out your sound library.
Contact us at (646) 706-7728 x10, licensing@prosoundeffects.com, or request a licensing Consultation & Quote to get started today.