by Jamie Bishop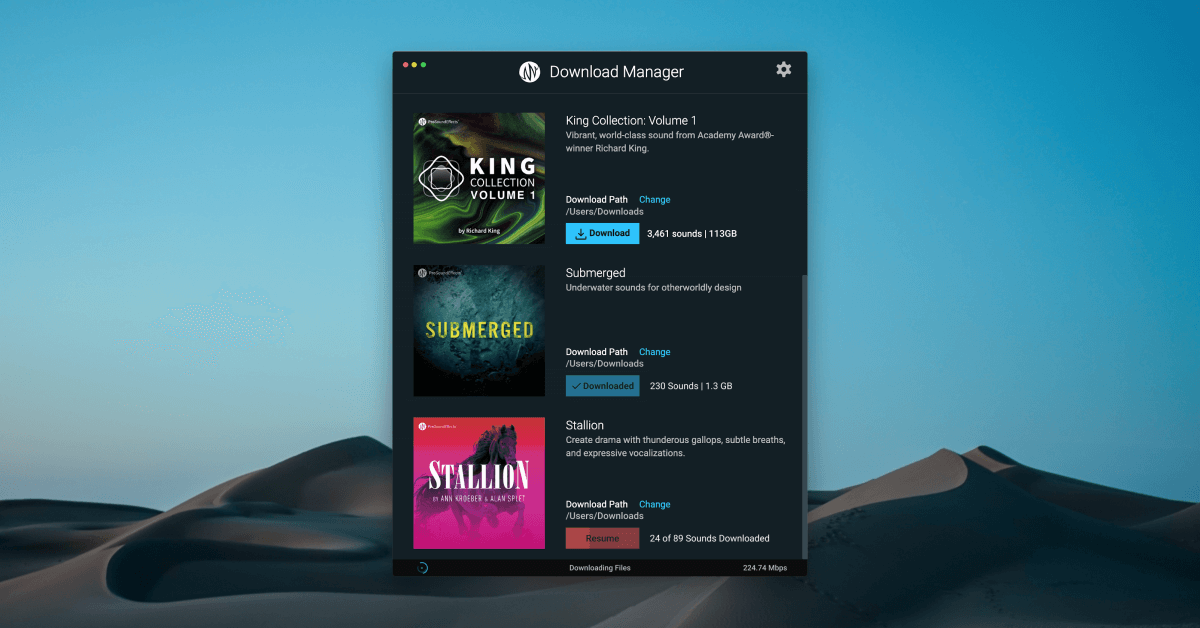 Get blazing fast access to all your Pro Sound Effects libraries with our new Download Manager.
We exist to empower creators to tell their best stories through the experience of our sound libraries.
As internet connection speeds improve across the globe, downloading has become the preferred delivery method for many of our sound effects library customers. In an industry with such tight deadlines and turnarounds, we knew we had to take the next step to ensure our libraries are optimized for your workflow at every step in the process.
That's why we're excited to introduce our new Download Manager app.
No more unzipping separate parts and reorganizing. No more waiting for manually created links. No more searching for that confirmation email from three years ago. Just select your Download Path, and download your library in its final form with blazing fast speeds. For any library.
Get the Download Manager now, and have instant download access to all your PSE libraries.

Key Features:
Instant access to all your PSE libraries
Connects directly to your shop.prosoundeffects.com account
Blazing fast download speeds
Full file directory downloaded by default. No more zips.
System Requirements:

macOS 10.10 and later

Windows 7 and later