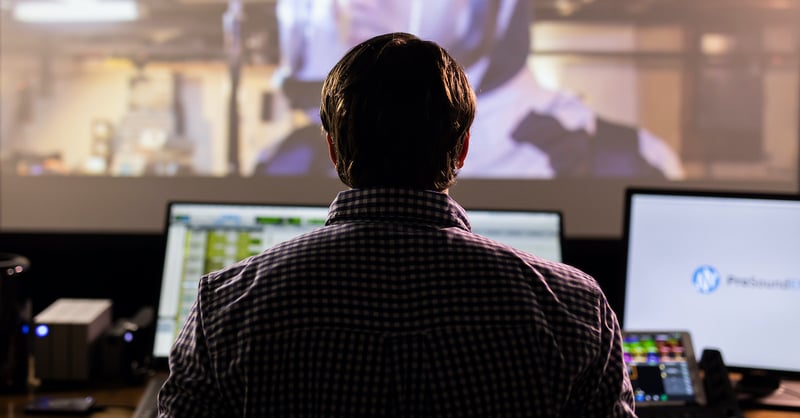 Learn how our most popular general libraries stack up against one another.
If you're looking for a professional, reliable, go-to general sound effects library that will have you covered for any project – then you've come to the right place.
If you've done some research already, you likely came across some of our most popular solutions: CORE Library Bundles and the Hybrid Library.
Both are excellent creative resources for helping you deliver your best sound. Some sound artists have reached out asking about the differences, if there is any overlap between the two, and which is best for their needs. So we put together this guide to help answer those questions.
---
Quick Summary:
The Hybrid Library is not included in any of the CORE Bundles, except CORE Complete.
CORE includes our newest and highest quality exclusive library releases.
Hybrid includes sounds from libraries mostly developed before 2014. In terms of size, the Hybrid Library is most similar to CORE Standard.
CORE Bundles average 4 sounds per file, while Hybrid averages 1.3 sounds per file. This means Hybrid has more isolated "one-shot" sound files, while CORE has more files containing multiple variations of each sound.
Hybrid was launched in 2012. CORE was launched in 2019.
Continue below for more details.
---

What is CORE?
Introduced in October 2019, CORE is a product line of Sound Library Bundles delivering our newest, highest-quality exclusive releases – giving you access to our latest and greatest for less than ever before.
CORE is the culmination and future of our efforts developing exclusive sound libraries in collaboration with Academy Award®-winners like Mark Mangini and Richard King and our world-class network of recordists. All of our upcoming library initiatives will feed into CORE – so you can stay updated with our very best.
What's inside?
CORE offers 5 bundle sizes to fit your needs:
Each bundle includes a curated selection of both general and specialty libraries to provide a comprehensive sonic palette at every level. And each library first passes through our Editorial Team to ensure each file is up to our standards in quality and metadata – helping you work faster and deliver better sound on any project.
Are there any upgrade paths?
Yes – each CORE Bundle includes all preceding CORE Bundles. So when you purchase any CORE Bundle, you get access to special upgrade offers to the larger CORE Bundles.
If you already own any libraries included in a given CORE Bundle, then that contributes to your personal upgrade price for that bundle. Log in to your PSE account here to see your personal upgrade offers.
Every year, CORE will be updated with our newest library releases. CORE customers will get special update offers to the latest version of their CORE Bundle.
---

What is the Hybrid Library?
If you work in audio post, there's a good chance you've heard of the Hybrid Library. We first launched Hybrid in 2012 to help freelancers compete with big studios with affordable access to professional sound effects – and since then it has become an industry standard in general libraries. It's a great resource of high quality sound for use on any project.
What's inside?
As its name implies, the Hybrid Library combines material fromseveral of our original, oldest and top library catalog partners from 2012 – including Blastwave FX, Sound Librarian and more – into one comprehensive collection.
All together, the Hybrid Library offers ~85K Sounds in 65K Files (404GB).
Are there any upgrade paths?
Hybrid has one upgrade path - the Master Library ($11,999).
The Master Library is included in CORE Complete ($14,999) which is essentially everything we license in one collection.
Hybrid has one upgrade path - the Master Library ($price point).
As opposed to Hybrid, CORE has many upgrade paths – and even annual update paths as noted above.
---
How does CORE compare to Hybrid?
CORE and Hybrid are all great collections with quality we stand behind that will be useful in your projects. To us, the main difference is that CORE is where our focus is as the future of our sound library development efforts.
Here are a few lenses for comparison:
Library Contents and Pricing:
| | | | | |
| --- | --- | --- | --- | --- |
| PRODUCT | PRICE | # SOUNDS | # FILES | DATA SIZE |
| CORE: Creator | $499 | 19,000+ | 4,537 | 62GB |
| CORE: Standard | $1,999 | 80,000+ | 22,186 | 370GB |
| Hybrid Library | $1,999 | 85,000+ | 65,386 | 404GB |
| CORE: Pro | $3,999 | 200,000+ | 59,043 | 792GB |
| CORE: Pro Plus | $9,999 | 440,000+ | 111,944 | 1.7TB |
| CORE: Complete | $14,999 | 600,000+ | 331,944 | 4.4TB |
Sounds vs. Files:
In terms of size, CORE Standard is comparable to the Hybrid Library.
In the table above, you can see that CORE Standard and Hybrid have around the same number of sounds, although Hybrid has more files. This is because CORE averages 4 sounds per file, while Hybrid averages 1.3 sounds per file. This means Hybrid has more isolated "one-shot" sound files, while CORE has more files containing multiple variations.
Each audio file may contain multiple sounds to provide different variations of the same recording. Many sound artists prefer this layout in their workflow. The example below shows one file with four sounds:
---
Hopefully this outline was insightful!
Let us know in the comments if there are any additional details or comparisons that would be helpful.
If you're interested in CORE, download the CORE Bundle Free Sampler below to get 40 sound effects (2GB) selected from CORE to use in your projects 100% royalty-free – and listen to audio demos below.
Download the CORE Bundle Free Sampler: