by Andrew Emge

Get the stories behind the recording and sound design process of the moody, expressive insect sound effects in the new Beautiful Bugs library.
Insect sounds have a natural rhythm and depth in their buzzing, droning, clicking and swelling. The familiar moodiness and complexity of these sounds make them ideal sound design layers – whether you're immersing the audience in the atmosphere of a scene or sound designing otherworldly creature vocals.

The intuition of celebrated recordist, sound designer, and effects editor Ann Kroeber for artfully capturing insect sound effects is showcased in our newest specialty library, Beautiful Bugs – the fourth exclusive Pro Sound Effects release selected from the work of Kroeber and her late partner, Alan Splet.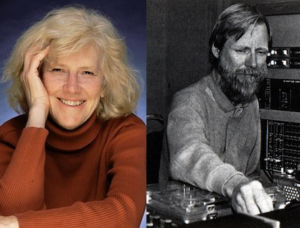 Kroeber and Splet are well-known for pioneering the evocative use of sound effects in film with major directors like David Lynch, Carroll Ballard, and Peter Weir. With decades of experience and material from countless projects, Kroeber created Sound Mountain – an acclaimed, extensive recording collection providing sound for many award-winning films and games.

Read our interview with Kroeber below to learn about her experiences recording bugs across the world, and why insect sounds have such a wide range of emotion and application.
---
Download the Beautiful Bugs Library
---
Where do most of the insect recordings in the Beautiful Bugs library come from?
Many of these sounds were created while working on the David Lynch film Blue Velvet. A lot of those were done by my late husband, Alan Splet. He passed away about 20 years ago, but he was very much at the top of his field in sound at the time. I mean, he turned down E.T. and Raiders of the Lost Ark because he wanted to work with David Lynch.

Anyway, David wanted me to do the production sound for Blue Velvet. And Alan went around recording environments in different parts of North Carolina and got these wonderful, moody summertime insects. Some of them are processed with several layers to give this very dark, Lynchian sort of atmosphere. I also went around doing some insect recording, you know, just to add to the pot.
When I returned to Berkeley after shooting Blue Velvet, I went to an insect lab. I worked with some entomologists and got to record various mosquitoes, flies, and bees, including singular isolated insects which is really hard to get. I put a contact microphone on the outside of a container of mosquitos… I was able to get close up and record some really cool stuff.
Some other sounds I recorded while working on the film The Mosquito Coast [directed by Peter Weir, starring Harrison Ford and Helen Mirren]. I went down to Belize while they were shooting and went into the jungle to record insects. That was really fun. There are just so many textures and varieties of insects in the jungle. It was quite an adventure.
There was some more insect material that was recorded in the woods up in Alaska for the movie Never Cry Wolf by Caroll Ballard. He did very environmental films, and those recordings have much more of a quiet, lonely, or just calming effect.
"I'm really fascinated by the rhythmic aspect of insect sounds. The rhythms and moods that they produce have a kind of musicality to them that I love."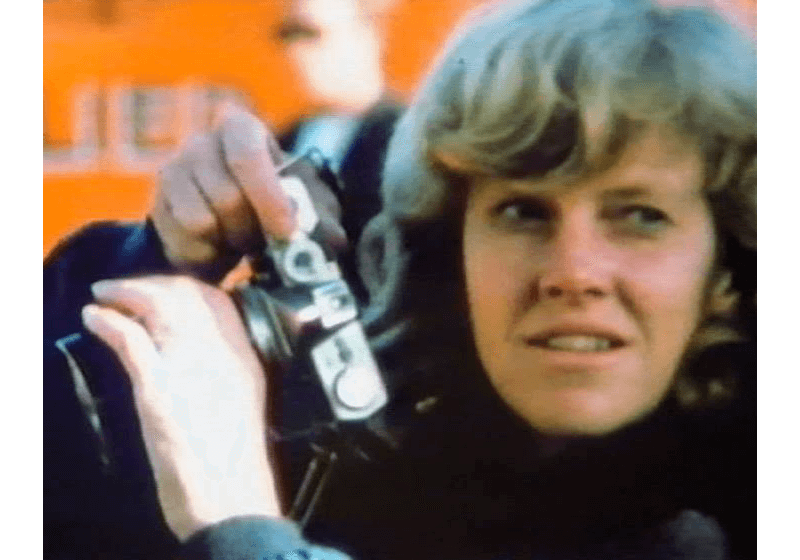 Kroeber on the set of Blue Velvet
---
What was your recording process like for these sounds?
I had really lovely Schoeps microphones, and I used a stereo Nagra, which is a very good analog recorder, and recorded at 15 ips NagraMaster. I think there's a quality to these insects that you can't even really get from digital. Another thing with analog is that you can listen and hear what you're going to get. With digital, it always bothers me because you're listening analog, actually, but then you're recording digital and it's slightly different. It throws me off a little, because I like to know what I'm getting.
It's very important to me to be able to hear, and my whole way of recording is really to listen – to turn off my thinking and intently be there in the presence of the sound that I'm trying to capture – and find the spot that it sounds the best. Just go there, and sometimes magic happens. Things show up that you never expect if you're looking for them.

How does this process compare with that of your animal recordings? Do you feel as much of a connection with insects?
That's an interesting question, but honestly, not really. I haven't talked to insects in the past the way that I've talked to animals. Just being present works, you know, being there and really just going for it and finding the wonderful kind of vocals that they do.
I actually had an insect in my bathroom recently that was flying around going nuts, and I held out a glass and just said, "I want to help you. Come, it's okay, I want to help you." And the insect went right into the glass, and I was just stunned. It seemed like it just responded to the tone of my voice. I guess they're smarter than we think.
"My whole way of recording is really to listen – to turn off my thinking and intently be there in the presence of the sound that I'm trying to capture. Just go there, and sometimes magic happens."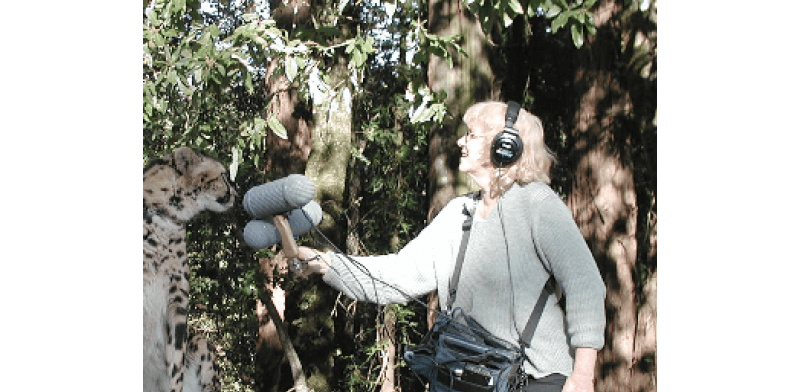 Recording cheetah vocals
---
What was the approach for some of the more designed, impressionistic sounds in the library?
For the designed sounds, the two main techniques were mostly slowing down, or speeding up, and layering. If you do that with analog, it's cool because it's very smooth and has kind of a moody cadence. Then maybe Alan would throw in a little bit from working with his board and effects and such. I don't remember exactly what he did, but they were very Alan.

What can your insect sounds do for a scene? What moods can these recordings create?
There are just so many different moods that they can add. They can really give mystery and depth to a scene, and also add an unusual quality of surprise by creating a flavor you wouldn't expect.
Insect sound effects can really take you into a scene and make you feel like you're present there, and that's a powerful tool. It's also difficult to find the sounds of individual mosquitoes or bees, and the collection has some nice recordings like that which is useful in itself.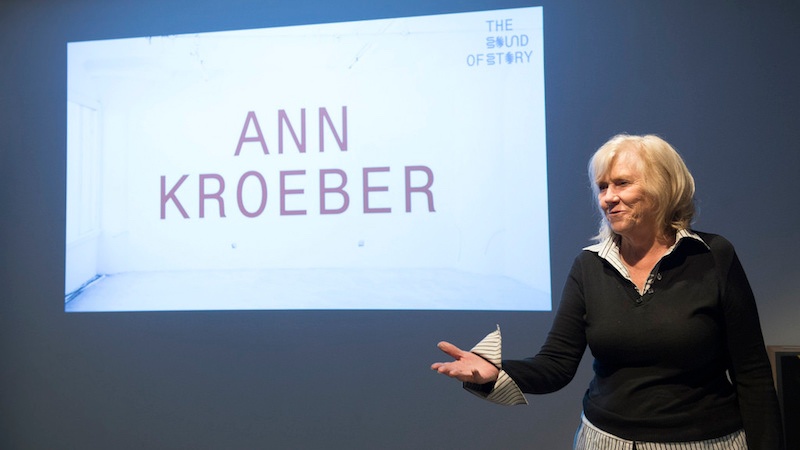 The Sound of Story 2016 - Women in Sound Forum
Credit: Lighthouse/Photo by Adam Bronkhorst (adambronkhorst.com)
---
Are there any of these recordings in particular that you connect with the most?
I'm really fascinated by the rhythmic aspect of insect sounds. The rhythms and moods that they produce have a kind of musicality to them that I love.
There's also this buzzsaw kind of insect that I find to be really cool – it just has a "whoa" quality to it. And the calm recordings are just pleasant to sit and listen to. To calm down and just be in that space is very nice.

Is there anything else you'd like to share about these sounds?
These insect sounds are very special to me, and this is the first time that I've made them widely available. I'm excited to finally share them with the next generation of sound artists to find new ways to enjoy them in their own projects.
---