Take a look inside the journey that inspired us to create Search – our new sound effects library workflow software.
I'm a sonic journeyman. The short story is that I started off as a turntablist, moved on to production and have ended up dedicating my career to sound. In 2004, I founded Pro Sound Effects and 15 years later, as President, my job has evolved to lead and deliver on our Purpose – a.k.a. Why We Do This.
---


Article by Douglas Price
Pro Sound Effects, Founder & President
---
Help Creators Deliver Their Best Sound
To achieve this, to date, we have simply focused on releasing the highest quality sound effects libraries by partnering with world-class recordists, next level designers and Academy Award®-winners. Our North Star (aka Product Strategy) has always been to:
Develop the Highest Quality Libraries
But over time we realized we were missing something simple and crucial. We had not deeply contemplated how to provide the best actual experience of our libraries and even help creators organize their own. Instead of investing in our own user experience, we had relied upon partners. Bare bones, we were solely focused on developing the highest quality .wav files alone – and not at all on how these files are experienced, found, and used in workflow to create. From this realization, our New North Star was born:

Develop the Highest Quality Library Experiences
Our focus has aligned with our belief that we exist to empower creators to tell their best stories through the experience of our libraries. So behind the scenes, we've been heads down developing our first foray into an experience we hope to parallel the quality of our libraries. This experience is a slick little app we simply call Search.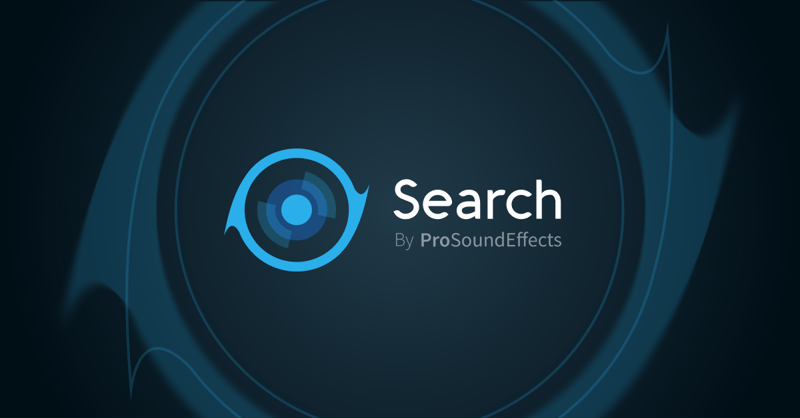 "Our focus has aligned with our belief that we exist to empower creators to tell their best stories through the experience of our libraries."
---
Search helps you find any sounds you need the second you need them.
Whether it is your library, our library, or a library you have purchased elsewhere, Search gets you organized and prepared to deliver better, faster and more creatively than ever on any story or project.
For version 1.0, we focused on 2 things:
Make it Fast: Whether you are scanning in a library of 1 million sounds, trying to find the perfect sound as fast as possible, or spotting into your editing software, Search is on the job, getting after it quick.


Make it Friendly: As a creator, you spend a lot of time finding sounds, importing and editing. You want the tools you use a lot to really and truly help you, be reliable and hopefully fun – just like a good friend. So we paid close attention to UI and solicited feedback from a diverse group of beta testers to ensure Search looks like something we ALL want to use – a true home to inspire creativity.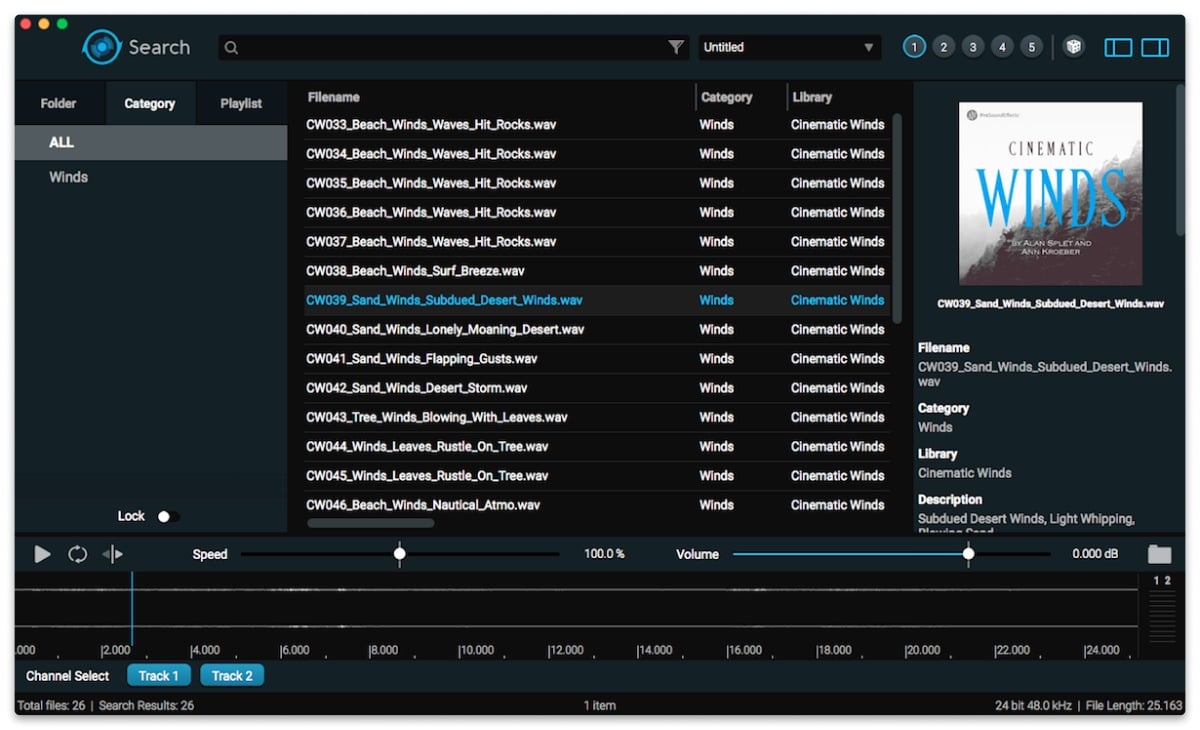 We realize many of you may not need Search because you rely on other great tools like Basehead, Soundminer, NetMix and Soundly. We will continue to fully support metadata standards for these tools and ensure our libraries are always compatible and optimized for any software you choose to use.

From me and the whole team here, Pro Sound Effects is excited to launch our first app ever and work with users to make it the best it can be. Search is available now — download now and start your 7-day free trial: