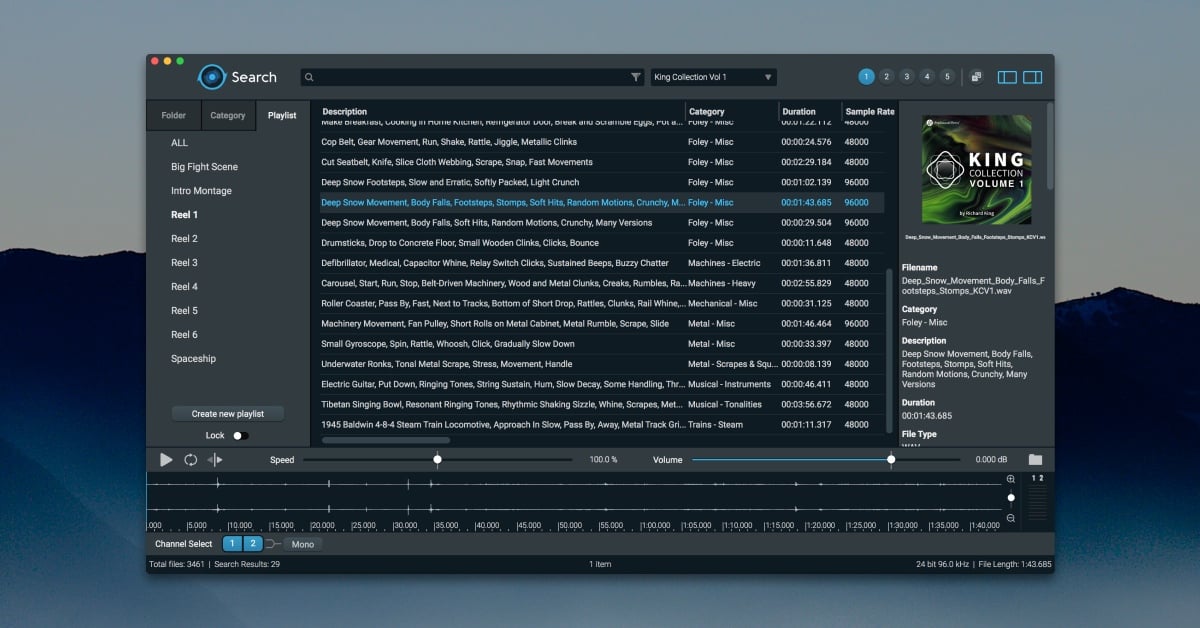 Discover some of the most useful features added since the launch of Search - our sound library workflow software.
We created Search with one of our core beliefs in mind: we exist to empower creators to tell their best stories through the experience of our libraries.
Since launching Search, we channeled that core belief into working non-stop to improve based on direct user-feedback forms, discussions in our Slack workspace, emails, comments, tweets, DMs, messages in bottles, letters via carrier pigeons... we've been listening to everyone, everywhere to build a search app for sound artists of all kinds.
With all the new features and bug fixes, we wanted to take a minute to highlight some of our favorite and most useful updates to Search so far.


---
EDIT: Search is now also available on Windows! Thanks to everyone to reached out with requests.
---

1. Create custom playlists
The ability to create, easily rename, and export playlists allows artists to organize and collaborate. Reorganize your personal library, prepare for upcoming projects, and send folders of takes or music choices to an assistant or client.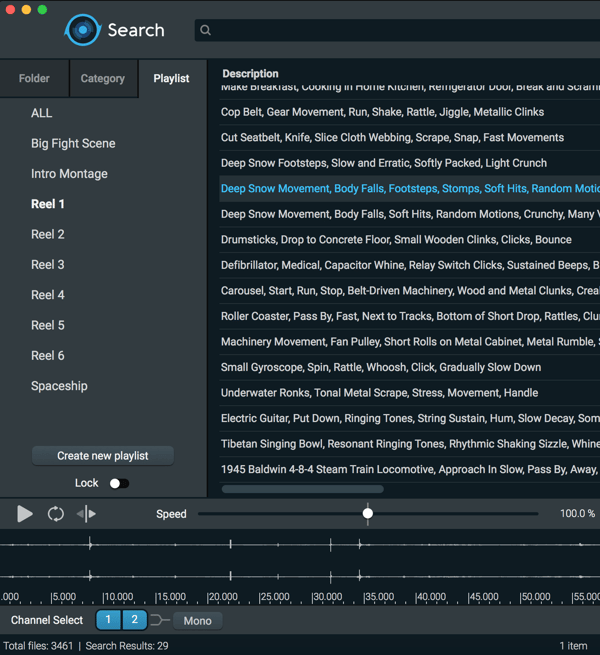 2. Dark/Light Mode
Optimize your workflow by choosing the visual setting that works for your eyes + long hours of screen time.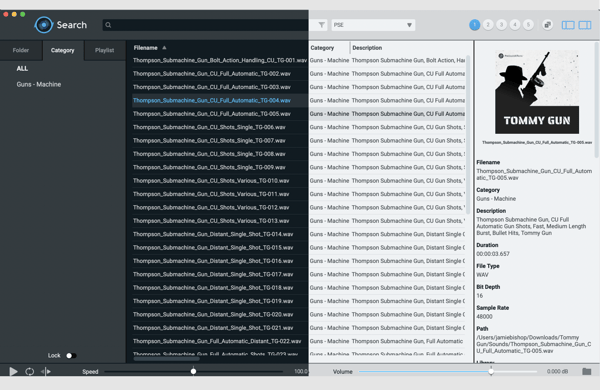 3. Spot to Pro Tools/drag-and-drop to DAW
Keeping your workflow agile with straightforward DAW integration.
4. Auto-find Pro Tools Audio Files folder
Automatically find the transfer path by finding the open Pro Tools session.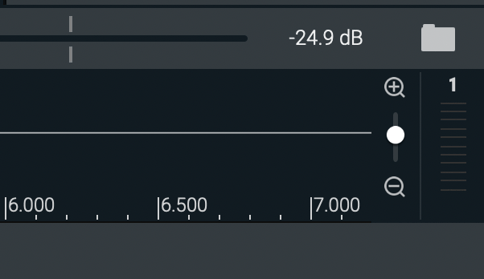 5. Scene & take metadata
View metadata from industry standard production recorders that stays with the file through spotting to DAW.
6. Edit metadata in the Inspector Panel
Keep your library organization sharp with the ability to edit metadata fields for multiple files at once without needing to import or export any data.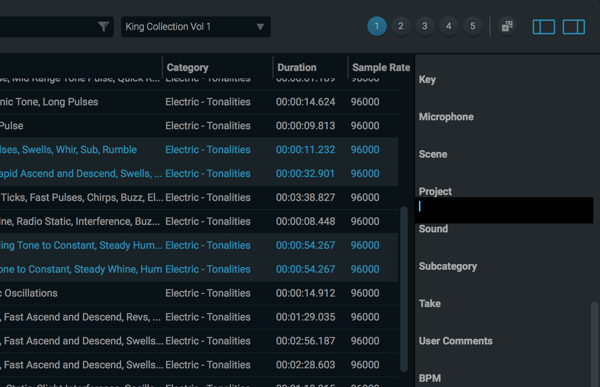 7. Advanced search options
Use commas to search multiple terms at once, or use a dash (-) to exclude a term for pinpoint results.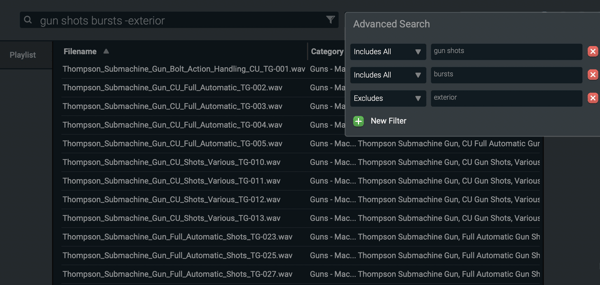 8. Add fades
Fade your clips right in Search with easy-to-pull-out handles for even more seamless sound editing.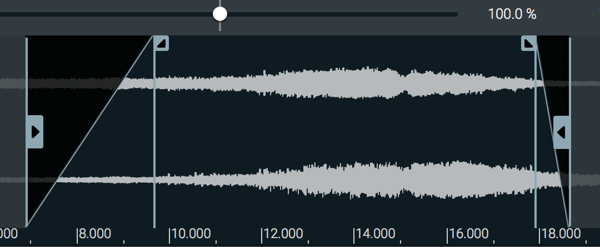 9. Pitch shift slider
Audition with sound design in mind with pitch shifting to the extreme (0 to 400%) on high resolution files without any artifacts.

10. Narrow down searches with the Browser panel
Accommodate all methods of searching and organization by narrowing down your searches by the category or folder they live in.

---
Try Search Free for 90 Days
In support of our community during COVID-19, we have extended the free trial for our Search software to 90 days until further notice to accommodate remote setups and uncertain deadlines. Organize your library, find sounds faster, and create your best with library workflow software.